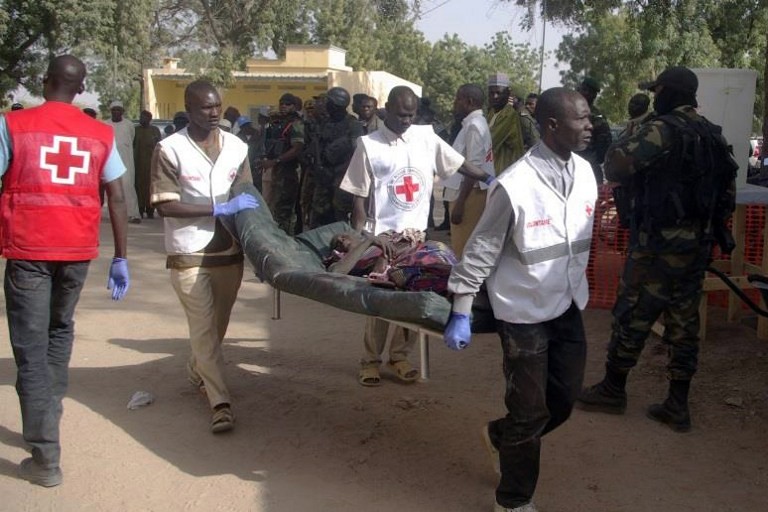 Mora,Far North Region
One person has died and a house partially brought down to ground level after two suicide bombers detonated their explosives early Friday May 19,2017 in the village of Wallande, Mora in the Far North region of Cameroon.
Four female suicide bombers were perceived at about 6am by members of vigilante committee but they all fled. Two ran into the house of a certain Baba Malla and detonated their bombs leaving his wife dead and two children injured.
The two suicide bombers also died in the attack.
The Wallande village has been is now under tight security as the incident comes barely 24 hours before the 20th May celebration.