Politics
No More 'Selfies' At Unity Palace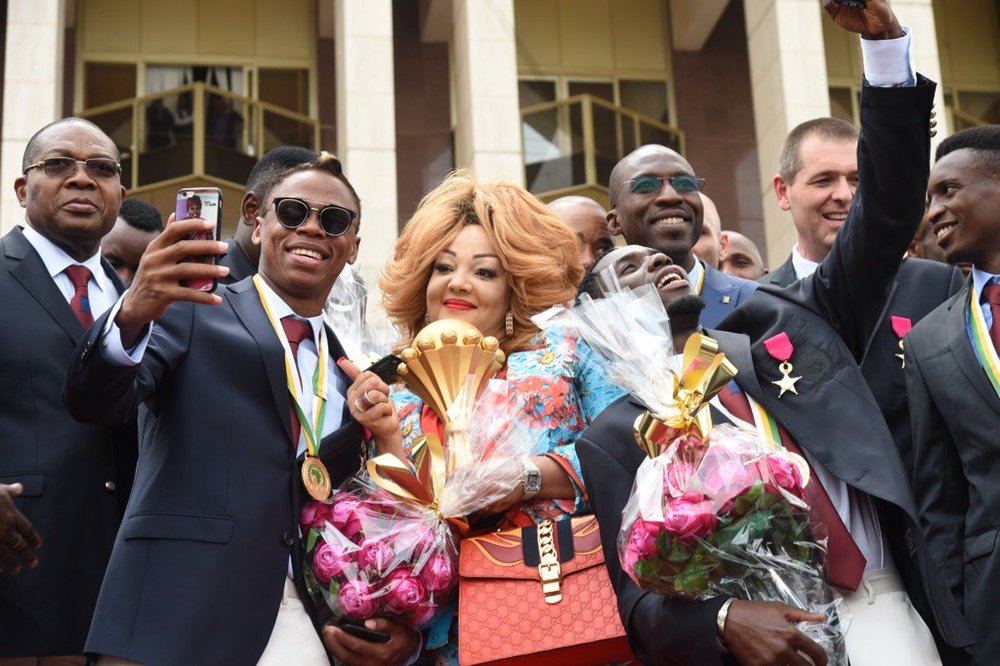 Yaoundé, Cameroon
Guests at the Unity Palace this Saturday May 20, 2017 will not be able to make calls or take 'selfie' pictures at the Unity Palace.
A release from the Presidency of the Republic has banned the usage of phones by invited personalities who are expected to show up by 6 pm.
The release states that it is for security reasons.
Shooting of pictures at the Unity Palace with mobile phones especially 'Selfies' made headline news when the Indomitable lionesses of Cameroon, crowned vice champions of the 2016 Female AFCON were received by the Presidential couple.
Pictures of the Lionesses and Head of State Paul Biya had gone round the world on social media.
The Indomitable Lions on their part were at the centre of 'Selfies' during a reception ceremony organized in their honor.