BUEA,SW-Monday September 24,2018- 9:00 AM Local Time( Cameroon News Agency)Soldier have shot dead, 2 boys around , Campaign Street Two, Great Soppo, Buea.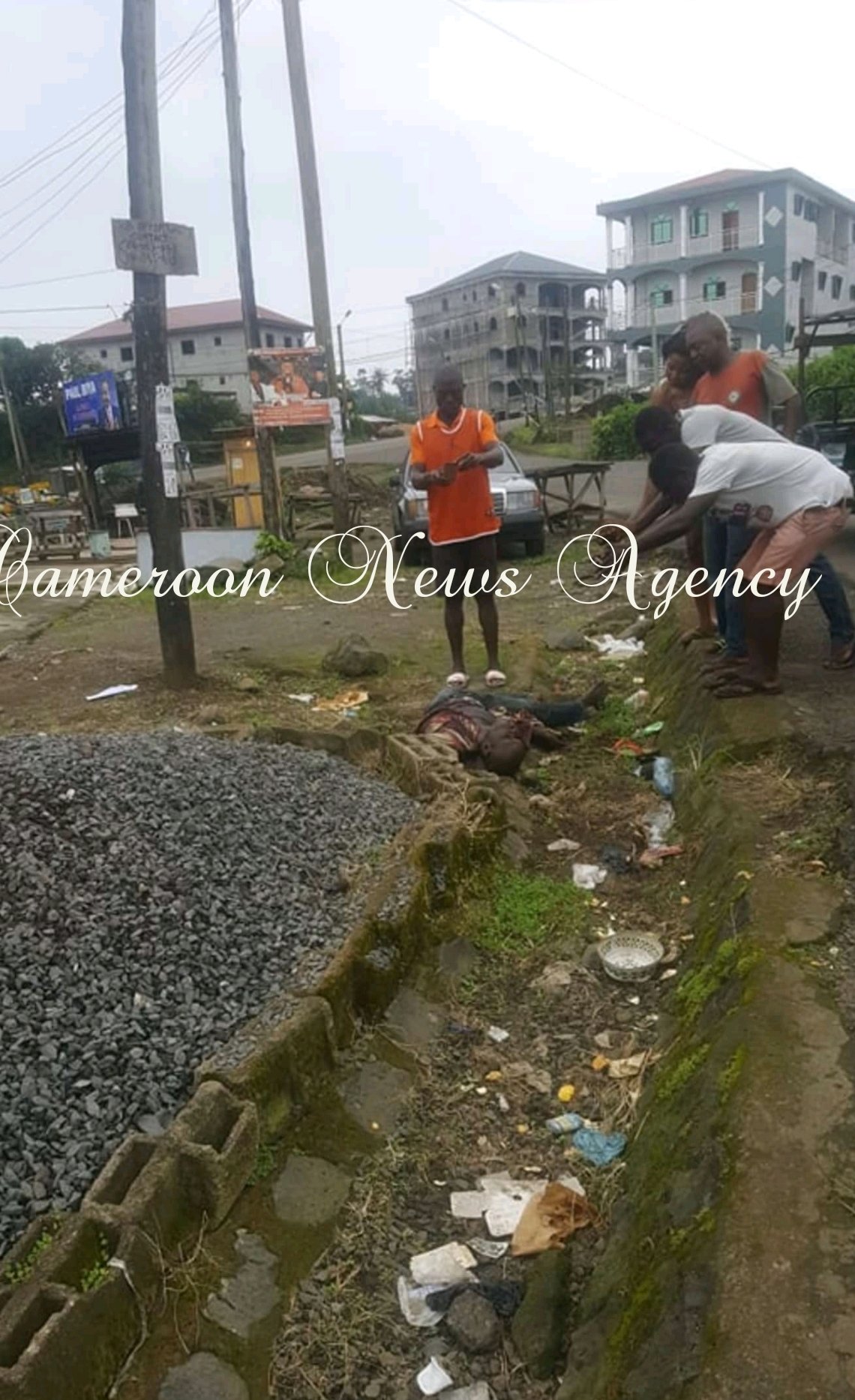 One of the victims lying dead
A witness narrates, " I saw the military passed, because I was carrying water down stairs and then they shot about four times. I thought they were shooting in the air, then I heard people crying and went out and saw two corpses. They are just boys from the quarter".
CNA correspondent in Buea has said one of the boys is a taxi driver while the other is a trader and former driver at Musango Bus Service.
The reasons for the military action on the unarmed civilians are not known.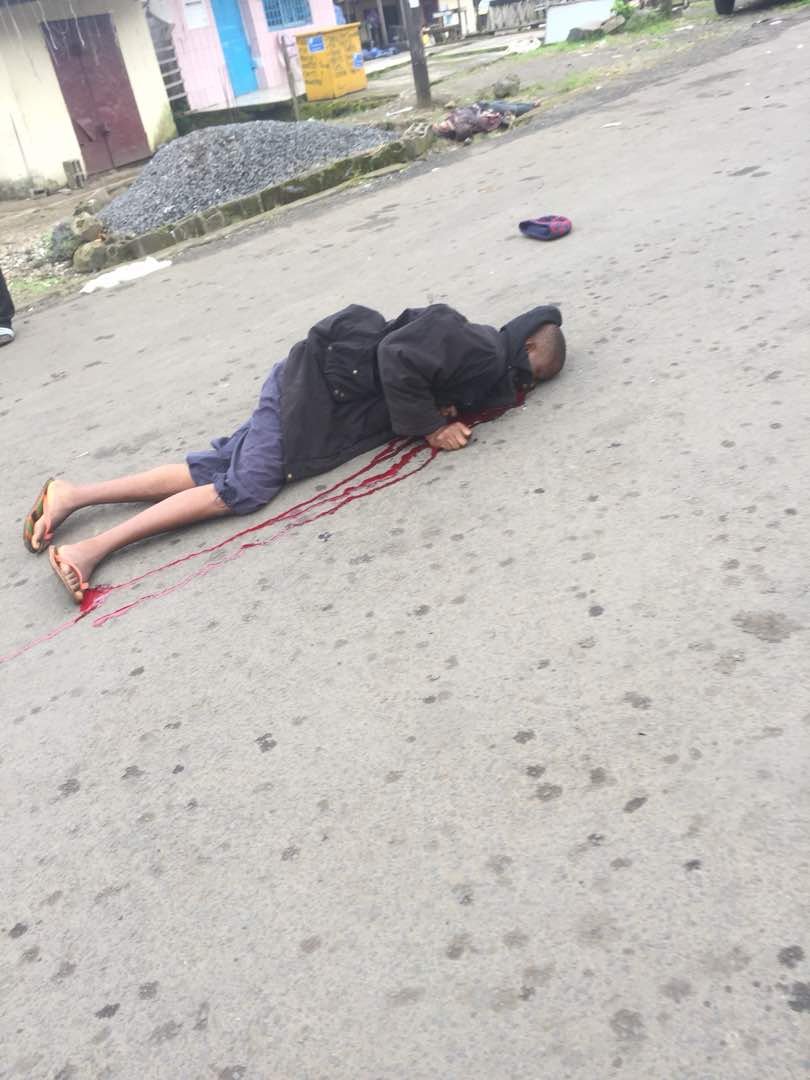 There is no sign of a fighter in him
Every Monday is ghost town in Buea, the shots only attracted a few bystanders who came to take pictures of the incident.
The deceased victims have been identified as Emmanuel Fotong and Emmanuel Ndam.