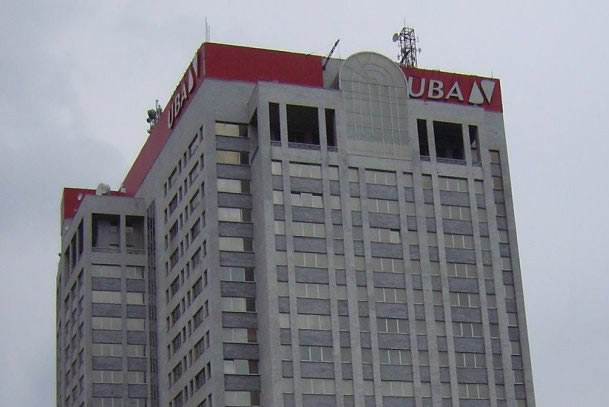 Douala,Cameroon-Thursday March 5, 2018-9:00 PM Local Time( Cameroon News Agency) The Pan African bank, UBA, operating in 20 African countries has reorganized its structure to better serve its customers in the different geographies. The executive management have decided to split up the countries outside Nigeria into 4 regions with Regional CEO s heading each region.
The regions and the countries are as follows:
UBA WEST AFRICA 1 comprising of Ghana, Republic of Benin, Burkina Faso, Cote D'Ivoire (CDI), Liberia and Sierra Leone.
UBA WEST AFRICA 2 comprising of Senegal, Mali, and Guinea
UBA CEMAC covering Gabon, Cameroon, Tchad and Congo Brazzaville
UBA EAST & SOUTHERN AFRICA comprising of Mozambique, Tanzania, Zambia, Uganda, Kenya and Congo DRC
CEMAC REGION
Martin Che has been appointed as Regional CEO of the Region. He will oversee the business in Gabon, Cameroon, Tchad and Congo Brazzaville.
Isong Udom is now the new CEO, UBA Ghana , the biggest franchise outside Nigeria, to take over from Abiola Bawuah.
Richard Dominique Mahend who is the current DMD, UBA Cameroon will take over from Isong Udom.
Marguerite Fonkwen who is currently the Head, Retail & Transaction Banking, in UBA Cameroon is now appointed Deputy Managing Director to support the CEO.
Richard Dominique Mahend Becomes New MD, UBA Cameroon
Before his recent appointment as Managing Director of UBA Cameroon,Dominique MAHENDwas the DMD, (Executive Director, Business Development)for UBA Cameroon since September 2016.
He holds a B.sc. (Hons) in Management Studies (Banking and Finance) from the University of Buea in Cameroon where he graduated in 2000.
After one year of intense training at the African Development Bank in Ivory Coast he joined CITIBANK Cameroon in 2002 as a TRADER.
He has a broad and rich experience in Banking and in Treasury matters in particular having worked for strong Institutions like CITIBANK and ECOBANK.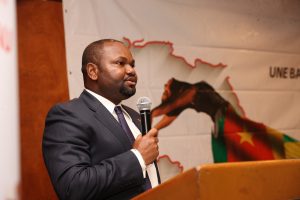 Richard Dominique Mahend , New MD, UBA Cameroon
Dominique has attended various empowering training which have equipped him with a wide range of skills including Relationship Selling, International Trade, Credit, Operations and Treasury as well as Leadership.
He joined UBA Cameroon in 2008 as Head Treasury being now among the pioneer staff of the Institution. His role extended to overseeing the Central Africa Regional as Regional Treasurer till his appointment as DMD, Executive Director, Business Development.
In the same light Mrs. Marguerite Fonkwen Atanga has been appointed Deputy Managing Director. The new team officially took office on 01 March, 2018.