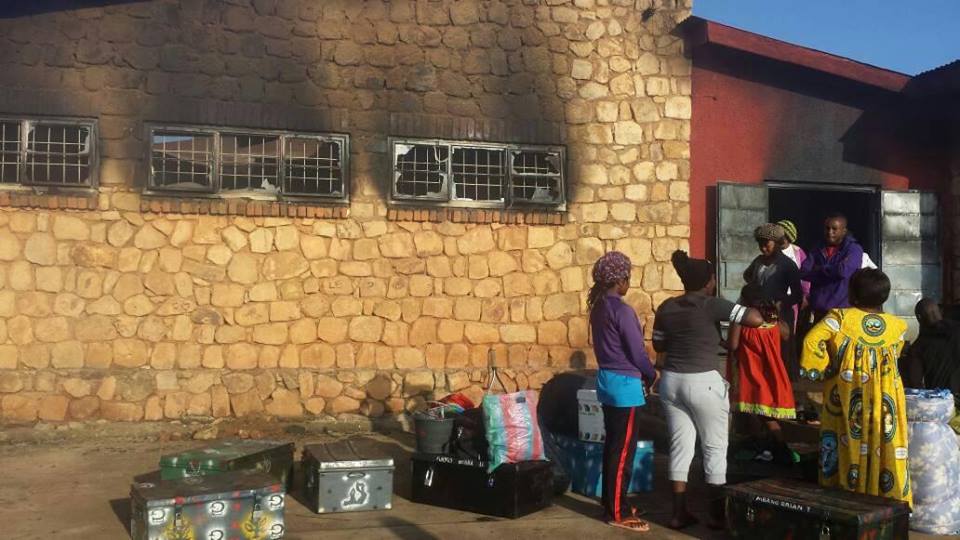 Bamenda, Cameroon- Tuesday September 19, 2017- 11:30 AM Local Time (Cameroon News Agency) Authorities of Sacred Heart College Mankon which was visited by fire last night, have assured parents that the security of their children will be guaranteed despite the arson attacks by some unknown men.
As the fire erupted Monday night, parents rushed to take their kids from the school but were held back for some security reasons. One parent told CNA, " The father of my son was there last night to take him home but the administration refused,i am.sure for security reasons.One dormitory was affected my son told me all his stuff is burnt but for his trunk."
Another mother recounted , "My sons belonging got burnt all!horrible. My husband took the child to school last Saturday and just two days all his belongings are gone".
Some Trunks resisted while others were completely burned alongside food stuffs, uniforms, school wears among others.
The fire incident broke out Monday night allegedly perpetrated by some unidentified men who are said to have worn the schools uniform passing for students.
Arson attacks have taken centre stage in schools in the North West and South West regions, before Sacred Heart college Mankon, was Government Bilingual High School Kossala in Kumba, South West region.