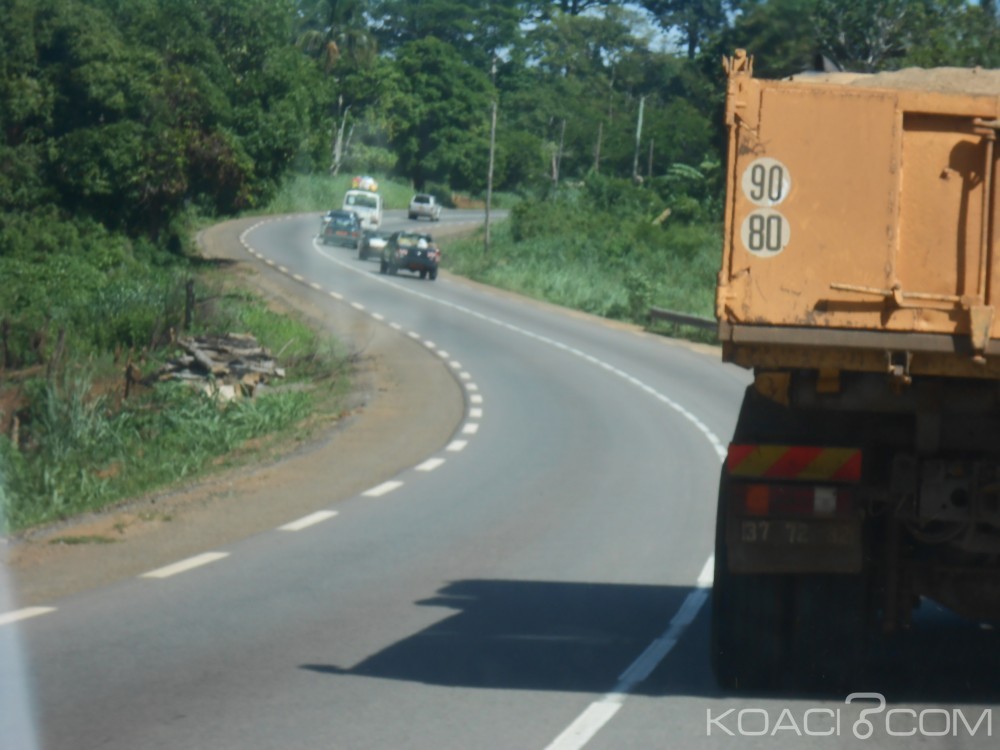 Edea,Cameroon-September 18,2017-2:00 PM Local Time (Cameroon News Agency) Circulation has been paralyzed early Monday along the road linking Cameroons economic and political capitals, Douala-Yaounde following the collapse of part of the road around Ebombe, a locality in the outskirts of Edea, Sanaga Maritime division in Littoral.
Vehicles plying the road have to deviate to a newly created path while authorities are waiting for the arrival of the Minister of Public Works.
Littoral Governor, Samuel Dieudonne Ivaha Dibua has descended on the site of incident to get first hand information.
This is the third time in one year that the road linking the two cities has collapsed. On October 21st 2016 in Manyai and recently around Yassa.