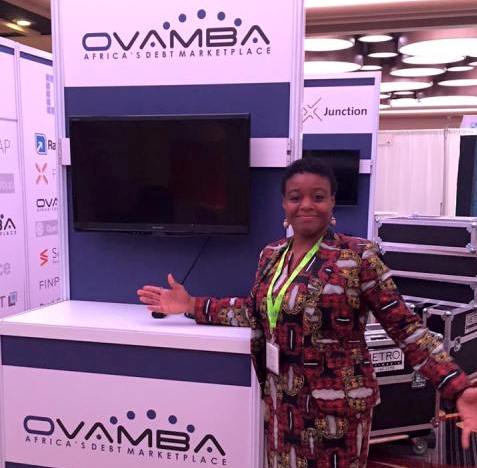 Douala, Cameroon-Sunday September 24, 2017- 2: 30 PM Local Time (Cameroon News Agency) Ovamba Solutions, Africa's number one SMEs funding enterprise has been  named in the African FinTech Top 3 in its category. The knowledgeable and top-notch panel of judges assessed the promising FinTechs recently.
More than 12.000 FinTech enthusiasts voted for their favorite company. This means that OVAMBA Solutions is among the most promising and innovative African FinTech companies at the moment.
Being one of the Top 3 FinTech companies, OVAMBA has been invited to give a pitch at the African FinTech Awards 12 or 13 October in Johannesburg South Africa. The pitches will be decisive in winning an award at the African FinTech Awards 12 & 13 October.
The ceremony will be a unique opportunity for OVAMBA to get more awareness, credibility and new clients to spread its coverage in funding African Small and Medium size Enterprises.
About Ovamba
Ovamba (www.Ovamba.com) is a US-founded FinTech innovator that develops online platforms and mobile applications to serve Small & Medium Enterprises (SMEs) in emerging markets with short term funding for growth.  Ovamba raises capital from global investors to fund the SMEs and uses its tech to solve business and functional literacy challenges to promote financial inclusion. Ovamba's application, 'Ovamba Plus' is available for Android phones as a download.  Ovamba was co-founded by Marvin Cole and Viola Llewellyn in April 2013.  Ovamba has offices in the USA, Cameroon, India, Mauritius, and Johannesburg.  Expansions are planned for Ghana, Senegal, Sudan and other regions in 2018.
TWITTER: @Ovamba4SMEs
#GrowthAsAService
#GaaS
#FinTech
FACEBOOK: www.Facebook.Com/Ovamba