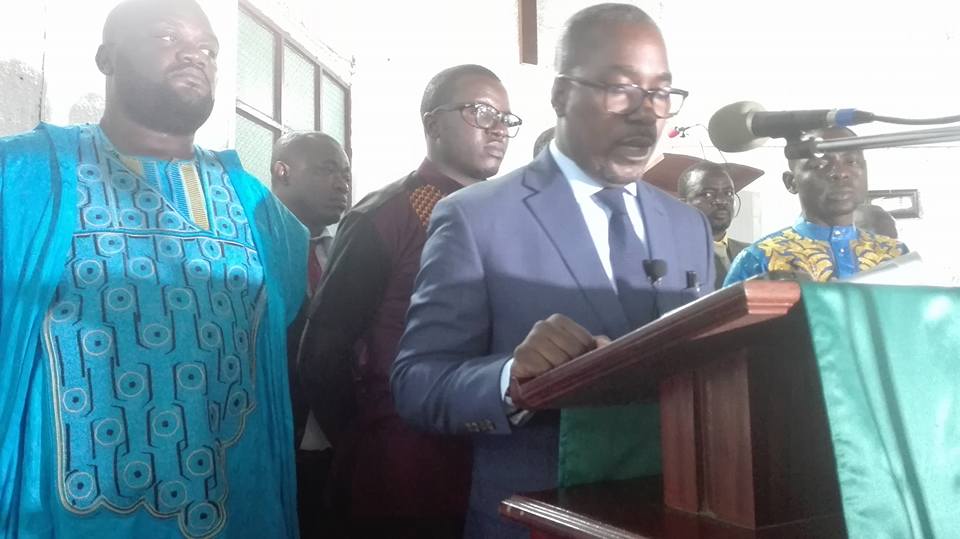 Buea, Cameroon-Sunday September 24, 2017-1:20 PM Local Time (Cameroon News Agency) The President of the outlawed Cameroon Anglophone Civil Society Consortium, CACSC, Barrister Agbor Felix Nkongho has said he will fight to restore equality between Anglophones and Francophones in Cameroon adding that the Anglophone problem today needs a political solution.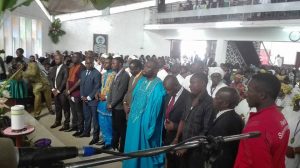 He was speaking Sunday September 24, 2017 at the Presbyterian Church Buea Station during a thanks giving service organized to officially welcome them back.
Barrister Ball, Atia Tilarius, Goldon Zama and 8 others who were recently detained in Kondengui maximum prison, all took part in the service, thanking God for their release.
Mounting the pulpit, Barrister Agbor said "The solution to the Anglophone crisis is political…I will fight till my last breath that there is equality in this country."
Surrounded by all those released Barrister Balla called on the government to free all those arrested within the context of the Anglophone crisis.
He condemned violence in all its forms including the burning of schools and other structures.