Front page
Society
Trending
After October 23 Accident In Mahoule: Transport Minister Suspends General Voyage, Withdraws License of Driver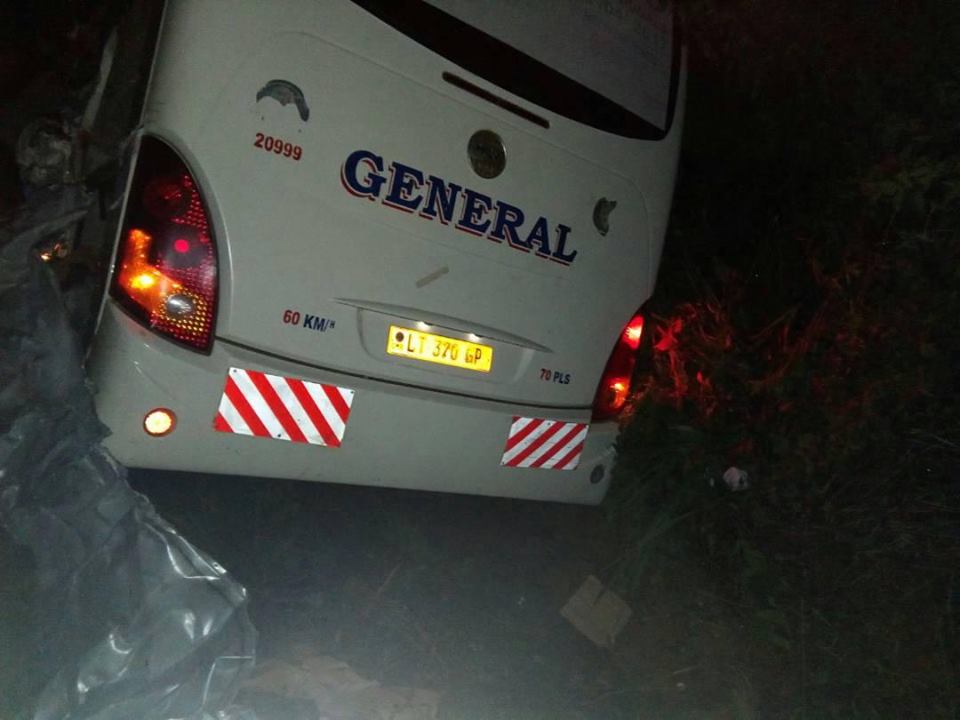 Douala, Cameroon-Tuesday 24 October 2017-9:00 PM Local Time (Cameroon News Agency) The Inter-Urban travel agency, General Voyage has been suspended for a period of three months while the driver involved in a recent accident which claimed the lives of 15 persons, has been given 12 months  suspension and license withdrawn.
Edgar Alain Mebe Ngo'o in a release states that following the accident which occurred Monday night around 10PM on National road number 3 between Sombo and Boumnyebel, around Mahoule, the travel agency, General Voyage which is in its umpteen accident, will be dragged to court and for the time being suspends its activities for three months and the suspension of drivers license for 12 months.
The accident occurred when the driver of the 70 seats bus made a failed attempt to over a truck along the road. According to eye witness account, oil had been poured on the road by a tanker before the poor negotiation by General Voyage driver.