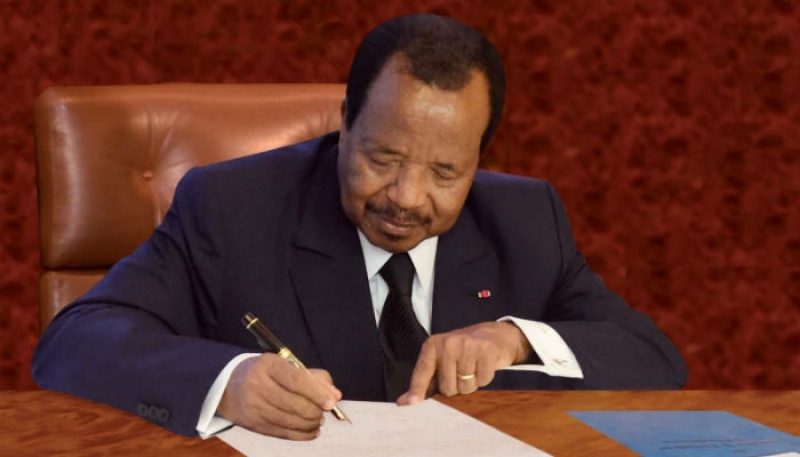 Yaoundé, Cameroon-Wednesday October 25, 2017-8:20 PM Local Time (Cameroon News Agency) The President of Cameroon, Paul Biya has signed a release relieving the Commissioner of the 14th Police District in Yaoundé, Nyallanke Luc Sylvain of his functions for reasons which have not been mentioned.
The Head of State in his decision stated that the Minister of Finance and the Delegate General for National Security should make sure they apply the decision to the last letter.
The decision is the first remarkable after the return of Paul Biya from Switzerland where he is said to have gone after taking part in the 72nd UN General Assembly.
Before his appointment in 2014, Nyallanke Luc Sylvain was the head of the Investigative bench at the Judicial Police in Yaoundé.