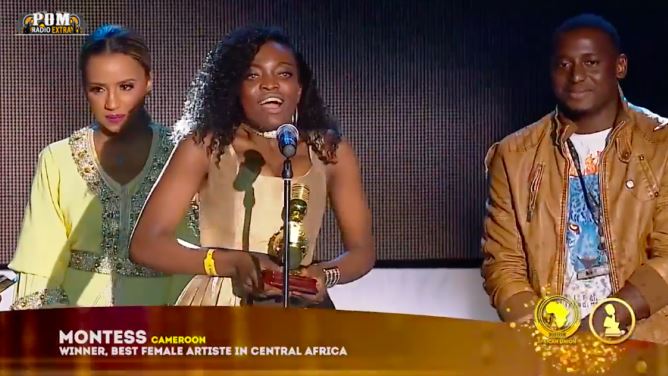 By Sylvester Atemnkeng
YAOUNDE,Cameroon-Thursday July 26, 2018-6 PM Local Time (Cameroon news Agency)Some nine Cameroonians have been shortlisted for the Africa Music Magazine Award, AFRIMA, to take place in Texas.The list was made public recently by the brand directors, Angela Martins and Maltou Tsotesi. The 5th AFRIMA main Award ceremony slated for November 27 2018 .
Cameroon has lost some ground this year as only nine nominee artists for the music acts made it to the nomination under some six categories out of 36 categories. Unlike the year 2017, where they had 15 nominees.
Some of the artists nominated for the AFRIMA 2018 awards include; Reniss, Charlotte Dipanda, Daphne,and Gasha contesting for the title  of Best female Central Africa musician.
Numerica and Locko are in the Race for best male Central Africa, X-Maleya campaigning for the Best African group, Tenor for the best newcomer, Stanley Enow is a runner up for the best Francophone and  Dr Nkeng are nominees for the Best Video director.
Moreover , some of the most the most renounced talented male artist like; Mr Leo,  Salatiele, ko-c, and some few others who some people say are the Cameroonian Music industry Backbone wont participate in the African Muzic Magazine and Music Festival 2018 awards in Ghana
According to the organisers, deadline for the submission for votes is set to be on August 1, through the online official AFRIMA WEBSITE.
Picture( Artist Montess, Winner 2017 best Central African female Artist)