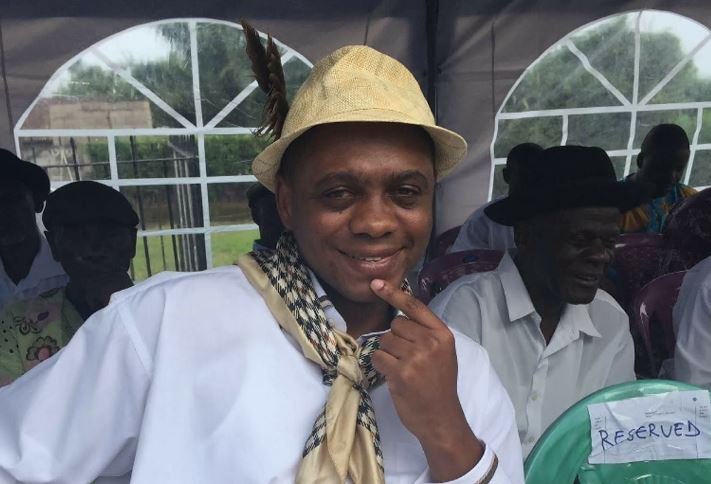 BUEA,Cameroon-Sunday July 29, 2018-7:40 PM Local Time(Cameroon News Agency) The Paramount ruler of Buea, HRH Esuka Endeley has promised to get hold of "killers" of Chief of Lysoka Village, Edwin Mbanda. In a statement, the Paramount Chief elect said, plans are underway for that but said he will not disclose when and how it will be carried.
Chief Mbanda died while in captivity after Ambazonia fighters abducted him on his alleged role in betraying the people by acting as spy for government in the current Anglophone crisis.
Full Statement
Wonyamoe,
It was with profound pain that we learned of the horrific disappearance of His Majesty Mbanda Njie, Chief of Lysoka Moliwe Village, and Vice President of the Buea Chiefs' Conference.
His kidnapping, which was already a sacrilegious act in itself in the Bakweri tradition, has been made worse by the unacceptable circumstances of his disappearance. Tears rolled down into my stomach (misoli mamba njombe a nyame) as I watched a video of Chief Bernard Woloko of Woteva Village and Chief Njombe Johnson of Wokaka Village peer down at the lifeless body of their fellow chief.
We as Bakweris cannot sit still while our chiefs are being kidnapped and killed. There is a Mokpwe adage that says _Vesongo veyondi ve mbgeli lisengi e-kumba_; the pride and splendor of our chiefs are derived from his people. We the Bakweris from _Likolo, Mokunda mo Mbenge, Sofa Woteke, Ngali Efase, Wonganjo, Vewonde ve meyanga, Vasingi, Ekona Lelu, Wonyavio, Wonakanda_ and beyond need to rise and give Chief Mbanda, and the other chiefs still in captivity, the pride and honor they deserve by bringing the perpetrators of this heinous act to justice.
Regardless of the mistakes they made in the past, regardless of the mistakes we as leaders have also made in the past, we are determined to give the strength of our arms for the rest of our days to make sure justice is served. The intrinsic peace-loving nature of the Bakweri man has been insulted by these acts; the consequences will be severe. We are, therefore, inviting any Bakweri man or woman whose heart is courageous, to join us in this resolution.
Moving forward, while we have been working tirelessly behind the scenes to look for possible ways and means of liberating our chiefs and also developing preventive measures to ensure such acts NEVER EVER happen again in Bakeweri land, several initiatives have been put forward by some Bakweri men and women of courage.
I will not delve into the details in this write-up for obvious reasons. However, as a non-casual Bakweri person who wants to do something about upholding our pride, heritage, and cultural identity, I implore you to please join in one of these initiatives. You don't have to agree or belong to all of the ongoing initiatives at the same time; deep in our hearts we know we have a common goal, our destination is the same. Contact me directly or the Royal Traditional Council of Buea if you need more information.
_Wonyamoe koko, moto a moonda te o tena maliwa, asa oka ve esisa wongo_
_Mbando Lio! lio! lio!_
Chief Esuka Endeley
Paramount Chief Elect of Buea