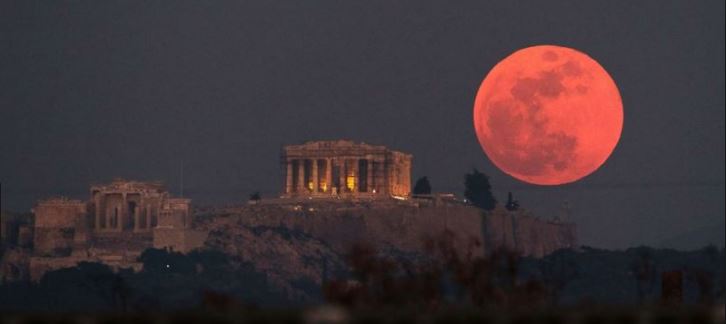 By Sylvester Atemnkeng
YAOUNDE,Cameroon-Thursday July 26, 2018-5: 49 PM Local Time(Cameroon News Agency)Cameroon and other parts of the world shall experience a full moon eclipse on Friday July 27 2018.Scientifically it's been proven and witnessed that every year two lunar eclipse occur. Cameroon shall witness the longest eclipse that shall begin on Friday 27 2018 at 6 pm and maximum 9 pm and end on Saturday 28 2018 at midnight.
Yaounde and other parts of the nation's city shall witness a total lunar eclipse at moonrise. Scientists also reveal that Planet Mars shall appear brightly directly below the moon. The eclipse shall last for an hour and a half that is 103 minutes which shall be the longest in the story as predicted by scientist.
According to the international time UTC, a Lunar eclipse will occur which will be visible in some parts of the world. Each city have an assigned time zone which is very precise and takes into account daylight saving time.
Some towns like Littoral, North West, and South shall witness a total lunar eclipse at 18:18pm the maximum eclipse will occur at 21:22PM.
This total lunar eclipse will be fully visible in Yaounde. This lunar eclipse is sometimes called a "Blood Moon" as the moon turns red. Sources reveals that on the eve of the Ramadan feast, Muslim's see the half-moon but in this case the full moon shall be seen as there shall be total darkness.