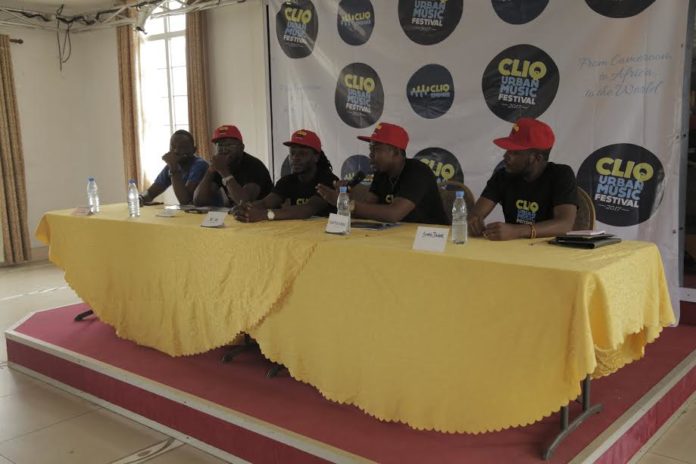 By Christopher Chigozie
Buea,Cameroon-July  12, 2017-12:12 pm Local Time(Cameroon News Agency) A four day Musical jamboree championed by one of Cameroon's leading Artist, Mr. Leo and the CEO of Cliq Media, promoter Prince Michael Enobi dubbed CLIQ Urban Music festival, has been announced from November 29 – December 3, 2017, in Buea.
The disclosure was made in a press conference in Buea, Tuesday 11 July.
Speaking to reporters, the Vision bearers, Prince Michael Enobi and Mr. Leo observed that the ClIQ Urban music festival is a four day music extravaganza, dedicated to exporting urban music from Cameroon to Africa to the World. They added "ClIQ festival would not only be dedicated to connecting Cameroon's urban artists with fans, but create a platform for international collaborations and also bringing to main stage undiscovered talent".
Organizers said as part of giving back to the public, it was unveiled that a portion of the proceeds from the festival will be dedicated to aiding less privileged children with exceptional creative abilities in the community.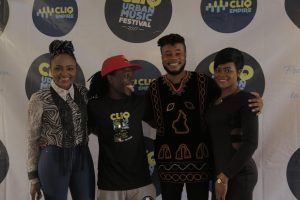 Speaking to Cameroon News Agency, the festival's torch bearers noted ' Cameroon is experiencing an urban music content revolution with averagely five new songs released on daily basis'. They also added that bringing music stakeholders the world over with fans to converge on Buea is a calculated move to showcase the municipality's reach touristic values; 'Buea is Cameroon's music hub', where above 70% of urban entertainment content in Cameroon is produced, "organizers affirmed boosted.
The festival will feature: a colloquium where young artists would be drilled on how to relate with fans, manage stardom and how to carry self in the discharge of their passion for music. A football match pitting artists and fans among other things would be part of the maiden ClIQ urban music festival.

*Christopher Chigozie