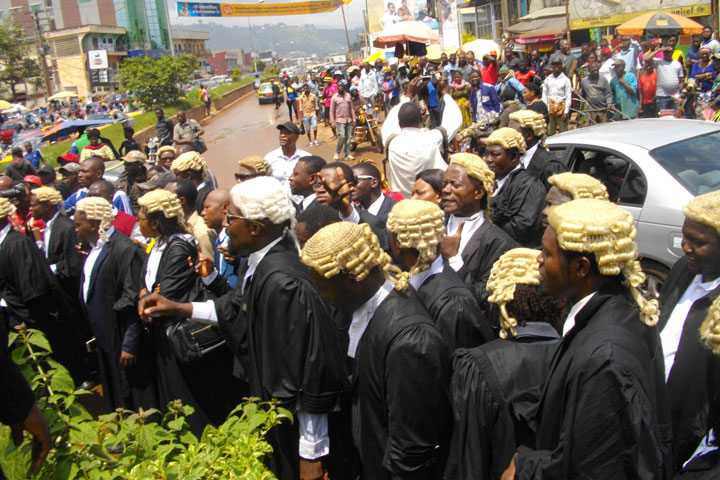 Kumba,Cameroon-Wednesday October 18, 2017-5:30 PM Local Time (Cameroon News Agency) A majority of Lawyers in Meme division, South west region of Cameroon have have rejected a call by their Vice President to suspend the strike action by Common law Lawyers last October 2016.
Over 80 Lawyers have signed to reject what close to 10 Lawyers did at Meme High Court last week. The grumbling Lawyers cited the non respected of procedures in the suspension of the strike action insisting that the strike was called by constituent Common Law Associations and will have to follow same procedure before suspension.
Last week Meme Lawyers Associations Vice President, Barrister Mpako alongside others suspended the strike for a period of six months. But on his exile destination, the President of MELA, Barrister Eyambe Elias said the Vice President has no legitimate mandate to suspend the strike.
This story is still developing…