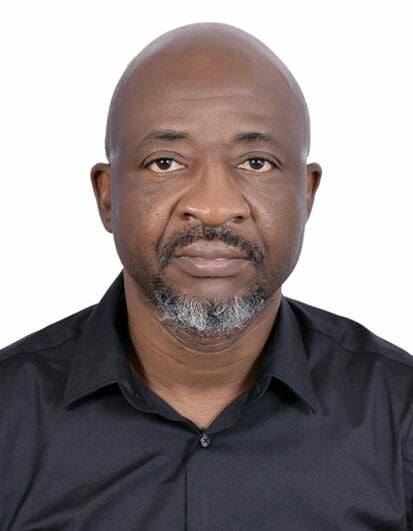 BUEA,Cameroon-Thursday August 2, 2018- 3:45 PM Local Time(Cameroon News Agency) The former Attorney General at the Supreme Court, Cheif Justice Ayah Paul Abine, whose residence was recently visited by military dressed in mufti, has identified one of the men in uniform and made call that should something happens to his family, the person be held responsible.
It was on his Facebook page that the President of the Popular Action Party (PAP) wrote an detailed but appeal letter to whom it may concern about military presence on his residence on August 1, 2018.
He said for several hours, they stationed at his sandpit residence with machine guns pointing at his house, stopping anyone from coming out or going into the compound. They later left before 7PM local time.
His son Ayah Ayah Abine had earlier alerted the population saying, "Heavily armed and masked military men are around our home/area for quite a while now at Sandpit-Buea as I write. It is rumored that they've been here earlier on, left and back again.This follows the invasion of our orphanage yesterday in BUEA by armed military men for reasons we are yet to understand."
A certain Armand Willy, was identified among the military men who came ready to "kill".
Ayah Paul Writes
"It is already a notorious fact that, yesterday, July 31, 2018, six masked BIR soldiers on board a white pick-up went to St Valentine Centre (Orphanage), Buea, used by the Ayah Foundation to shelter some orphans of the genocidal war against Anglophones, most probably to kill Ayah Paul Abine, but missed him…
Since afternoon today, the same or similar white pick-up with some five masked BIR soldiers did park some 20 (twenty) metres from my residence by crow's flight. One soldier was standing with a machine gun pointing at my residence. As my wife had traveled to Douala with our vehicle because she lostther only brother-in-law yesterday, I have been compelled to stay indoors through the day…
Probably unable to find me, they went away for a while; but only to return and take their previous positions. Informed about their return, I continued to take my bottle of Guinness in total equanimity. Having failed to see me again or so, the soldiers withdrew about 6.27 PM. It is most probable that my wife met them as she was returning from Douala without knowing…
The atmosphere in the residence is serene. Only my wife who has already been devastated by the death of her only brother-in-law looks nervous: trouble upon trouble!
We find it absolutely necessary to assert here that there are two persons who should be considered and treated as prime suspects should anything happen to Ayah Paul Abine; or to any member of the Ayah family; or to any member of the Ayah Foundation. We have collected sufficient evidence so to assert without fear of any consequences whatsoever.
Below is the photo of one of them. By tomorrow, by God's grace, we should be able to publish the photo of the second person!"
The said Armand Willy has responded on his Facebook page, informing Ayah Paul Abine that he, Willy , has already documented the threats both in French and English.