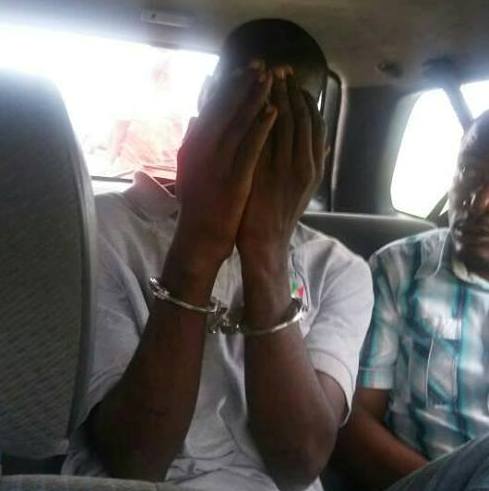 By Christopher Chigozie
Buea, Cameroon-June 29, 2017-5: 10 pm Local Time(Cameroon News Agency) The boy who allegedly killed his girl friend Betchem Armel Ghizlain has told the Police that the lady,Ekalle Elise Adele, 24, died of Cardiac arrest last Sunday June 25, 2017, a source at the Buea Council has confirmed.
Betchem Armel Ghizlain  made the statements Thursday after he was caught by Council Police around the Muea court area in Buea sub division.
He further explained that Ekalle Adele Elise suddenly developed cardiac arrest when they were together and that he could not withstand it because of fear of being lynched.
A source has disclosed that he was caught in an attempt to escape.
Betchem Armel Ghizlain says since Sunday, he has made several attempts to take away his own life to no avail.
In an earlier Facebook post he said, "My name is not Armel Bilo but Betchem Armel Ghizlain, I have never been violent towards her. I never planned to kill her. I loved her and will always love her and I love her every day. Five years of friendship and a year of relationship do you think I'm a cold monster? A heartless murderer? I have been thinking whether I should surrender or I should take away my own life."
He has been kept into custody for further investigations.
While an autopsy on the body which would add more lights on her death is highly awaited.
On The Same Story Also Read: