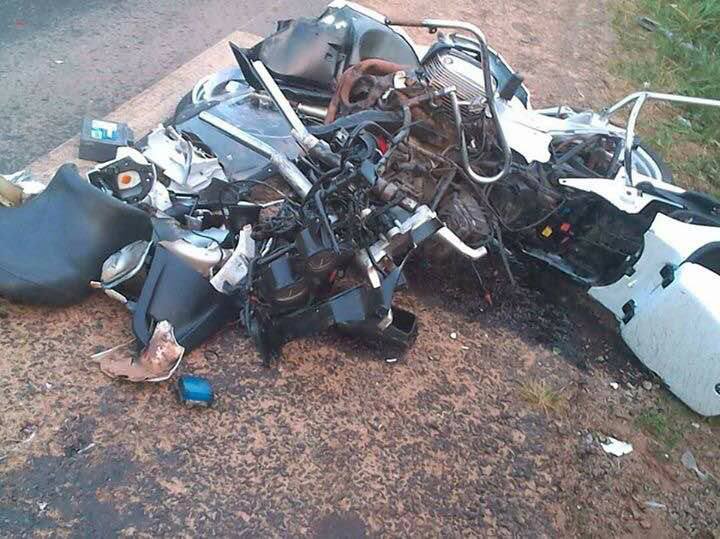 Yaounde,Cameroon-August 2,2017-9:30 PM Local Time(Cameroon News Agency)The rider of the Motorcade which led the convoy of the late Bishop of Bafia during corpse removal in Yaounde has died.
Adjutant Buba Gautier violently hit a Toyota Tercel on his way and was transported to the Efok hospital where he gave up the ghost.
CNA gathered the motorcade was completely destroyed.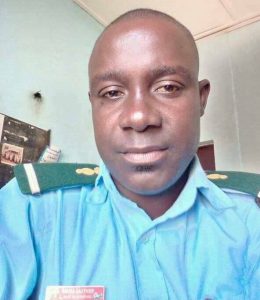 Adjutant Buba Gautier
The body of the former Bishop of Bafia His Lordship Jean Marie Benoit Bala was removed from the General Hospital Wednesday August 2, 2017 in an emotional  atmosphere.
A short Mass in his honor was made at the Mortuary by His Lordship Jean Mbarga, Bishop of Yaounde who prayed God to receive the body of the Prelate and grant him eternal life.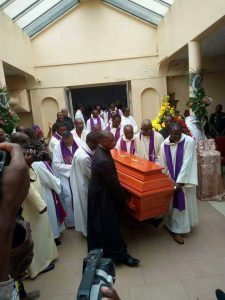 He also called on Catholic Christians to be prayerful as they go through challenges in life.
The event was attended by a college of Bishops, Christians, Justice Minister Laurent Esso among others.
Mgr Bala disappeared from the Bafia Diocese on May 30 and was only found dead on June 2,2017 with his colleagues saying he was brutally assassinated.
Also Read
We Have Proofs Bishop Bala Was Brutally Assassinated- Samuel Kleda