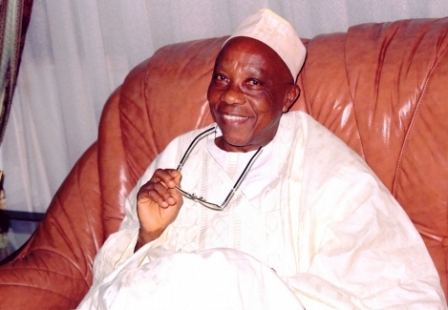 By Njingang Godwin
Kumba,Cameroon-August 2, 2017-8:45 AM Local Time(Cameroon News Agency)The CPDM group leader at the Senate who doubles as the Chief Whip of the party and a Senator for Manyu division, a chief, a lawyer and a business magnet , Nfor Tabe Tando has told parents in kumba that he will go on  knees just to get them to send their children to school.
He was speaking at the kumba city council hall recently during routine tour of senators in the southwest region to their various electorates. During the ceremony, TabeTando appealed to parents, schools officials, churches and even cultural groups to ensure that they contribute in their own small way to send their children back to class come September 2017.
Tabe Tando said the future belongs to the children and only those who have been to school will be able to replace them as senators, lawyers, teachers, magistrates, D Os governors amongst others. He came with a message for peace and urges all those who still have any grievances that the government of Cameroon is doing its best to solve the problem which was raised by lawyers and teachers in Anglophone Cameroon. He promises to be back in September to see for himself if the population of Meme respected their appeal.
The influential Manyu Senator did not called for the release of those arrested leaving observers to wonder who will be going to school and who will teach when teachers and students have been arrested.