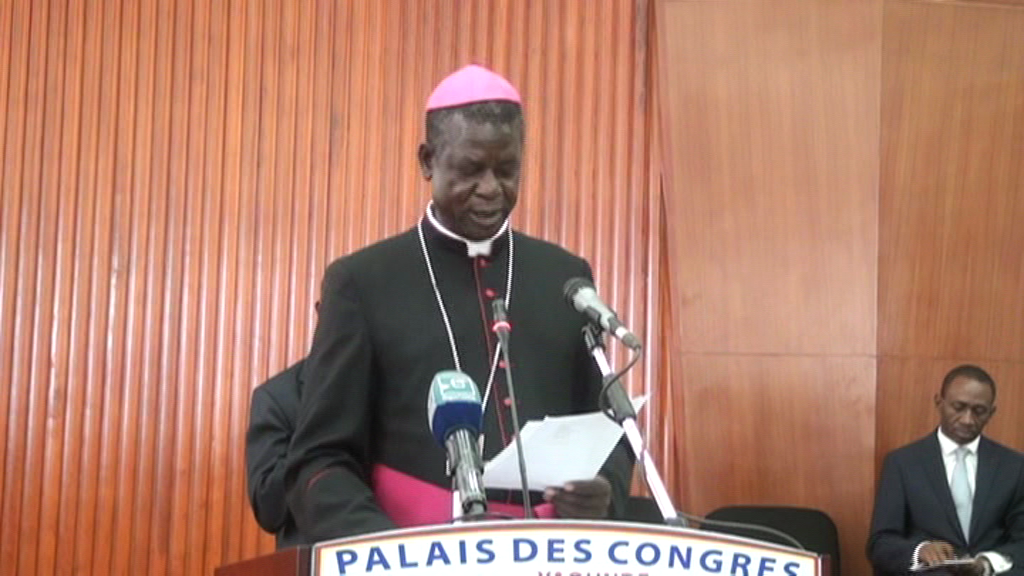 By Nfor Hanson Nchanji-Yaoundé, Cameroon-July 11, 2017-6:30 am Local Time (Cameroon News Agency) The President of National Episcopal Conference, His Lordship Samuel Kleda has said that Catholic Bishops in Cameroon have proofs that one of them, late Bishop of Bafia, His Lordship Jean Marie Benoit Bala was brutally assassinated.
The death of the Bishop last May was at the centre of attraction in Yaoundé at the conference center during the opening ceremony of conference of Bishops of Central African sub region.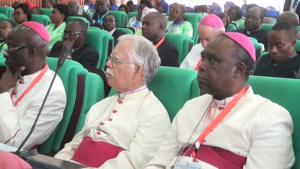 Samuel Kleda said Cameroon Bishops are responsible and cannot talk about something they don't know, "We have proofs and when the time comes we shall present them. Proofs are not exposed on the market square like that." He told reporters.
Bishop Jean Bosco Ntep of Bafia said the report of the Attorney General of the Court of Appeal is fake and that the bishops are resolute on the matter.
Related Story.
Death of Mgr Jean Marie Benoit Bala: Appeal Court Dismisses Probability of Murder