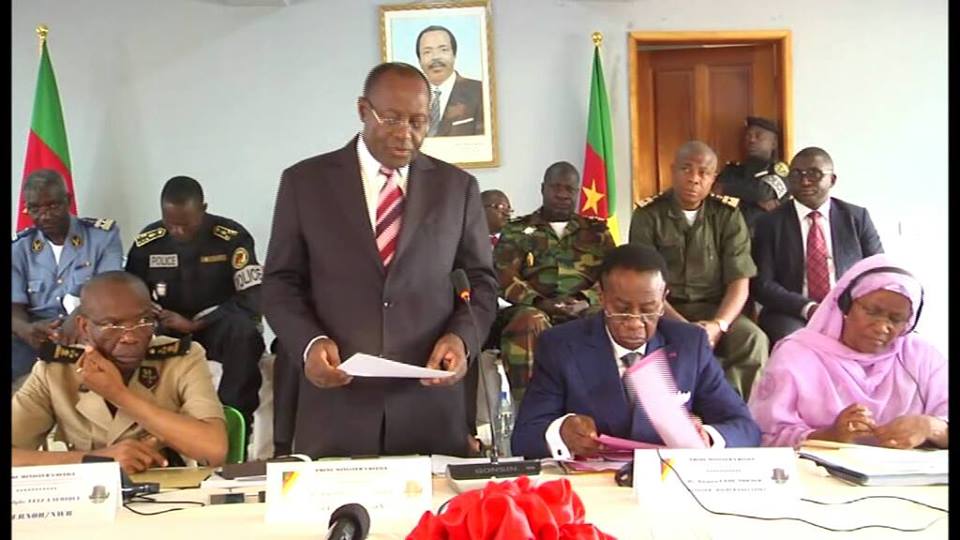 Douala, Cameroon-August 3, 2017-9: AM Local Time (Cameroon News Agency) Special envoys sent to Europe, US and other African countries like South Africa begin their convincing trip this Thursday August 3, 2017 in the US to explain to the government of Donald Trump and Cameroonian community what the regime has done to solve ongoing Anglophone crisis.
The first delegation is headed by Director of Cabinet at the Prime Minister's Office, Paul Ghogomu Mingo accompanied by former Forestry and Wildlife who is now the Director of CPDM Academy, Professor Elvis Ngole Ngole as well as Professor Fabian Nkot.
The one week mission which ends on August 9, 2017 is aimed at explaining to the US government, Cameroonians steps taken by the government to solve the Anglophone crisis. Mr Mingo who was the President of the Ad hoc committee to solve issues raised by teachers has not been sent to the US by mistake. A huge number of Anglophones live today in the US and the online struggle from them has made a tremendous effect on the crisis breaking down government strategies.
It is not clear whether they will meet Fulbright scholar and former Interim outlawed Consortium leader, Tapang Ivo who with Mark Bareta sustained the strike till Tassang and co managed to escape from Cameroon.
Next week another delegation headed by Minister of Justice, Laurent Esso; he will be travelling to Belgium together with Minister of External Relations Lejeune Mbella Mbella and Tanyituku Enoh Achou from the Prime Minister's Office.Belgium is the receiving country of Mark Bareta who has also been very vocal on social media on the struggle.
The question everyone is asking is how convincing the delegation will be when Justice Minister openly said there was nothing as Anglophone problem before being disavowed by his boss PM Yang.
How convincing will they be when a majority of those residing especially in the US have giving unflinching support on the course at least reactions on social media speaks volume.
But government mission whether successful or not with discussion between the populations, will focus more on the receiving countries especially as the struggle seems to have gone diplomatic with UN genocide office receiving a delegation from members of SCACUF and an eventual report by BBC Afrique of the crisis.