Economy
Front page
Efficiency, Discipline And Social Dialogue Are Bedrock For Success of PAD- Transport Minister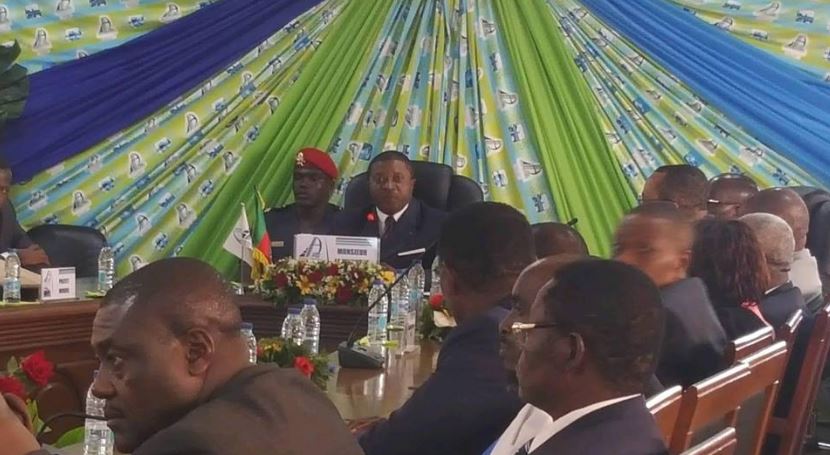 By NFOR Hanson NCHANJI
DOUALA, Cameroon-Friday June 22, 2018-7:27 PM Local Time (Cameroon News Agency) The growth of the Ports Authority of Douala, PAD,  can only be improved upon if all stakeholders board the ship of modernization under the umbrella of social dialogue, efficacy, tranquility and discipline, Transport Minister , Jean Ernest Messena Ngalle Bibehe, has said.
This was part of recommendations the Minister gave to the team of PAD led by the General Manager, Cyrus Ngo'o, Friday June 22, 2018 at the head Office of the company in Douala, during a working visit.
It was not the first time Mr Bibehe was visiting PAD in his capacity as Minister of Transport, but it was the first official working visit in since he took over the Ministry last March 2, 2018.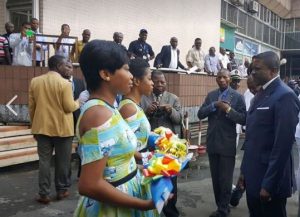 He used the occasion to congratulate the management of the Ports Authority of Douala for their comprehensive execution of the 2016 project to modernize the institution. He told them that efforts needs to double to meet with rude completion in the domain in the Central African sub region.
To combat this competition and put PAD at the centre of activities, Minister Messena Jean Ernest Ngalle Bibehe said the GM and his team should endeavor to hasten process of the creation of a National Transportation Corporation between PAD and the Kribi Port, improve on services rendered to clients in domains reception, clearance, infrastructure, reduction of cost and delay in clearing goods, promising government's unflinching support towards it's realization.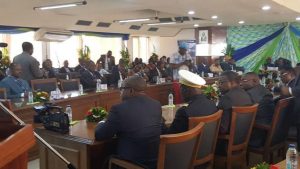 Before making a tour in some of the departments of PAD, the Minister urged the GM, Cyrus Ngo'o to dialogue with striking Dockers who had grounded activities prior to his arrival. He asked that their working, living and salary situations be ameliorated.
Earlier, the General Manager of the Ports Authority of Douala, PAD, Cyrus Ngo'o said his team is working tirelessly to modernize the institution and take it to another level by physically transforming and developing the Douala- Bonaberie Port both on both the right and left sides of the banks.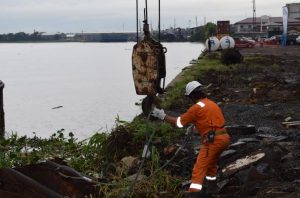 This will include among others; clearing the Wouri banks of over 20 wreckages, obtaining Suction Dredge by the end of this month to clear the Ports access channel. This is said will secure the activities and put PAD on same level with others in the Sub region.
Transport Minister accompanied by his Minister Delegate, Mefire Oumarou, also visited other structures attached to his Ministry in the region.
ALSO READ
Transport Minister Officially Launches PAD Wreck Removal Project
---
Make a monthly commitment to support Cameroon News Agency, long term or a one-off contribution as and when you feel like it. Help us deliver the independent journalism Cameroon needs.
                       Support now on Mobile Money 679 700 696 or call for further details.