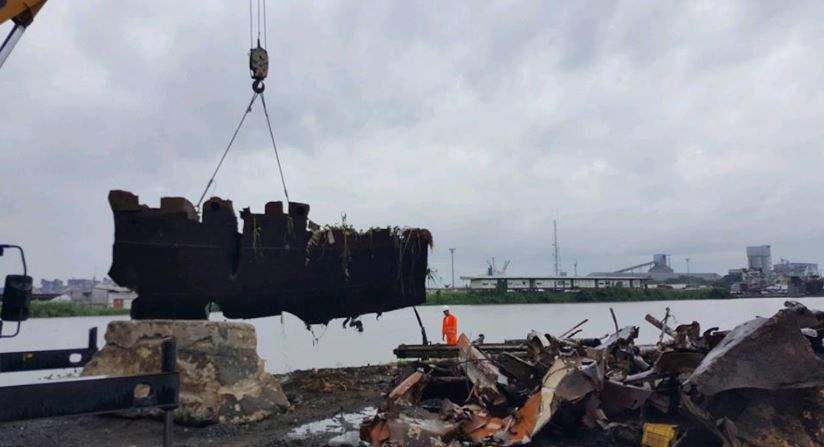 DOUALA, Cameroon-Monday June 4, 2018-8PM Local Time(Cameroon news Agency) Jean Ernest Massena Ngale Bibehe,  Minister of Transport, has given green lights for the start of the wreck removal project, Monday June 4, 2018 at the Ports Authority of Douala.
The project which is the first in 34 years is aimed at improving on the Ports attractiveness, competitiveness and performance. The hundreds of ships abandoned by owners have now become major obstacles to the smooth functioning of the Port's activities.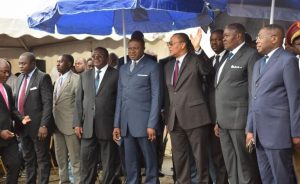 During the ceremony Monday, heavy duty machines were already set aside for the exercise which will last for eight months. The project Director, George Menye said the fishing zones, dockyard, wood center are worst hit by the abandonment, constituting about 3 KM of space unexploited.
This has several setbacks such as difficulties to navigate, risk of constant collision between vessels. It also encourages theft as hoodlums are noted for hiding in some of the wreckage adding that "When your boat is abandoned, people from other areas might go there and become pirates and you know we cannot control them."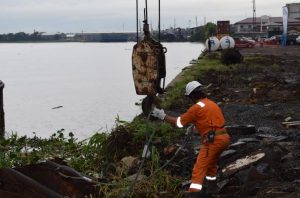 He also listed maritime piracy as another risk if the wrecks are not cleared; environmental factors including pollution were also named as setbacks, "If tanks happen to get open accidentally, the fuel present there will spill and we will have oil spillage and contamination in our water. Many of these boast were built long time ago, so removing the wrecks, we are clearing our water from dirt." He told the Press.
Mr Menye appreciated efforts made by administration to support the project by authorizing the vision mission of Cyrus Ngo'o, the General Manager of PAD.
The representative of the contracting company, BONIFACIO S.r.l, said the company will respect the 8 months deadline. They will be working with a team of 25 multicultural members, a capacity of 7 vehicles, 6 heavy duty bulldozers and lifting equipments including one 40T crane barge.
The process will take 8 months in 4 different areas with the sum of about FCFA 4 billion.