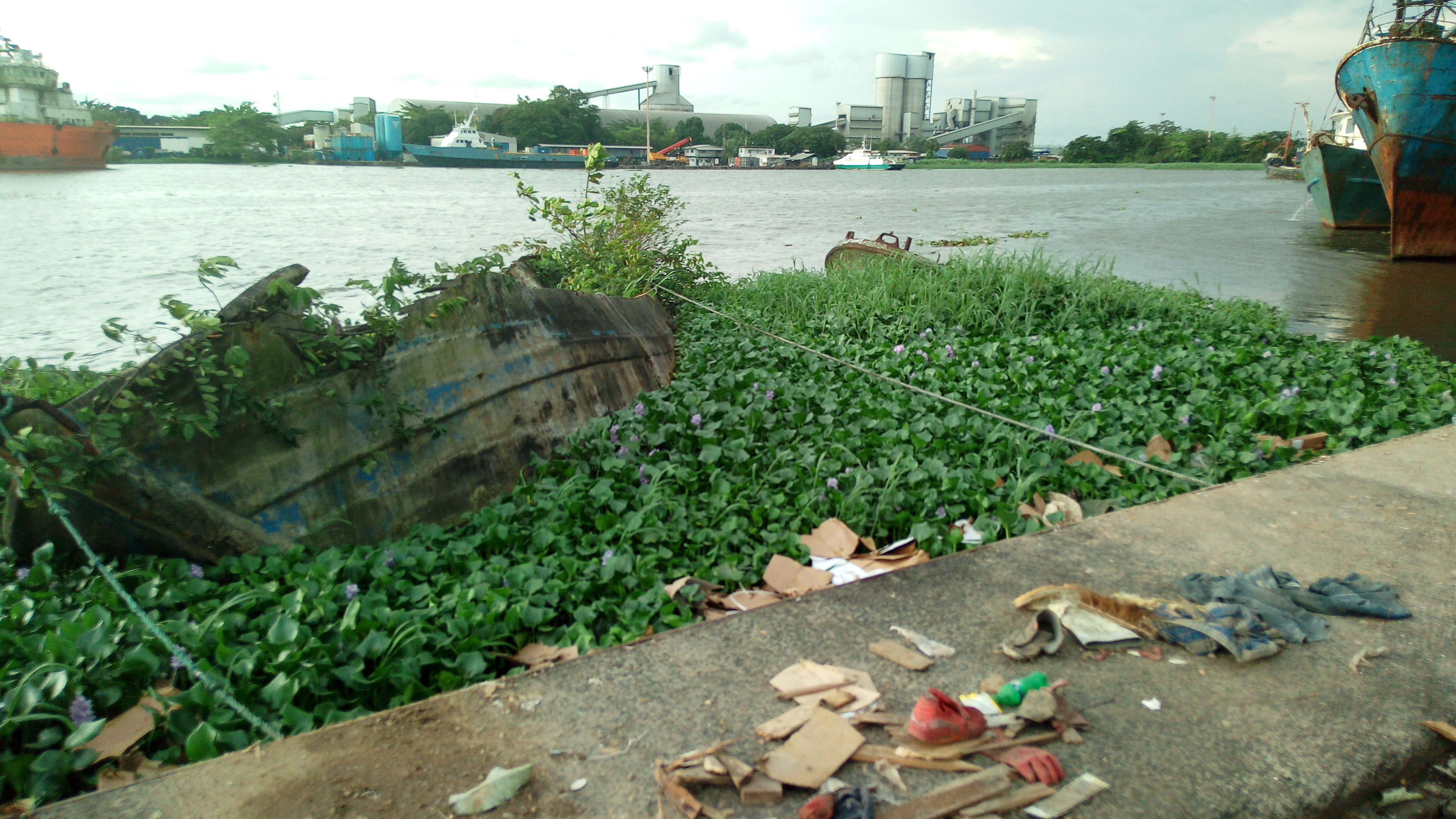 DOUALA, Cameroon-Sunday June 3, 2018-12:30 PM Local Time(Cameroon News Agency) The General Manager of the Douala Ports Authority, PAD, Cyrus Ngo'o will accompany Transport Minister Jean Ernest Massena Ngale Bibehe to launch operation 'no wreckage on the Sea' this Monday June 4, 2018.
The operation which is the first in over 30 years is aimed at clearing the port of shipwrecks which have been an obstacle to Port's activities for decades.This will lead to a more productive, efficient and delivery of quality services offered by PAD.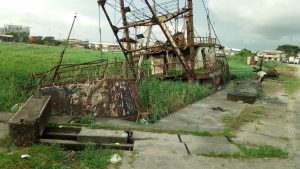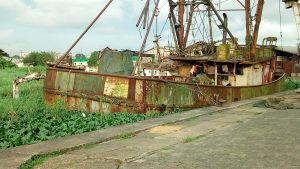 Abandoned Wrecks at Douala Sea Port(Picture PAD)
According to management, 25 wrecks have been earmarked for the process in the first segment of the project. This will give space for ships to dock as well as provide space for fishing, which is another powerful activity at the Port.With this action, about four vessels will be expected to dock in the areas now covered by old and abandoned ones.
They include trawlers, ferries,cargo liners among others.This is just one of the vision missions of the General Manager of the Douala Ports Authority, in the wrecks ahead, the initiative will be extended to Limbe, Tiko Wharf, Military Wharf, Woods dock.
For years now, the Douala Ports Authority has been battling to create space not only for ships to dock, also for containers to have space for parking. This has pushed the institution to look for offshore areas in the outskirts of Douala for uncleared containers.