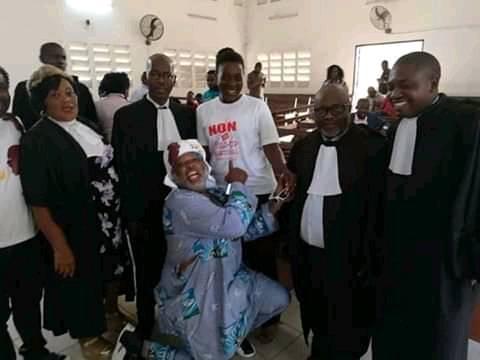 A Judge at the Bonanjo Court of First Instance, in Douala, Littoral region has dropped all charges against firebrand Lawyer  and member of the Cameroon Renaissance Movement, Barrister Michel Ndoki and 45 others earlier charged with insurrection and public disorder.
They were arrested on October 27, 2018 in Douala for taking part in a peaceful protest against electoral hold up in Cameroon. They were later released that same night.
The crowd was massive at the Bonanjo Court of First Instance as supporters from the CRM and civil society trooped in to witness the ruling. The discontinuation of the case is seen as a victory by the party members who have vowed to support Maurice Kamto in his fight against electoral hold up.