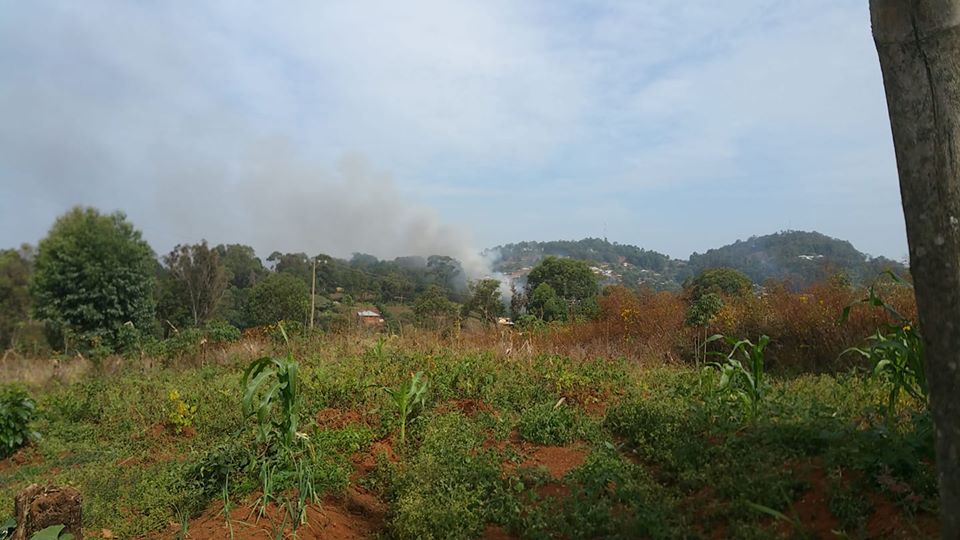 Kumbo, Bui Division- Tuesday December 4, 2018-11: 30 AM Local Time(Cameroon News Agency) Soldiers have set dozens of houses ablaze in the locality of Romajia, Kumbo , Bui Division in the North Wets region on Tuesday December 4, around 9:30 AM , a local radio has reported.
Radio Evangelum on its Facebook page reports  that Cameroon soldiers broke into houses at Romajia locality in Kumbo and set them on fire. "People can be seen running away. Some are heard shouting in the local language "Our dad! Our dad!" It is possible he can't run along with them." The report partially reads.
CNA has gathered that other houses and off-licences were also torched the previous day, following confrontations between state forces and pro-independence fighters.
There was serious gun exchange between Ambazonia fighters and soldiers around the Kumbo water tank Monday. The fighters attacked the soldiers guarding the tank claiming they have deprived locals from fetching water for over a month due to lack of maintenance.
The water tank, CNA has gathered , is a no go area.
Picture: Radio Evangelium, Kumbo