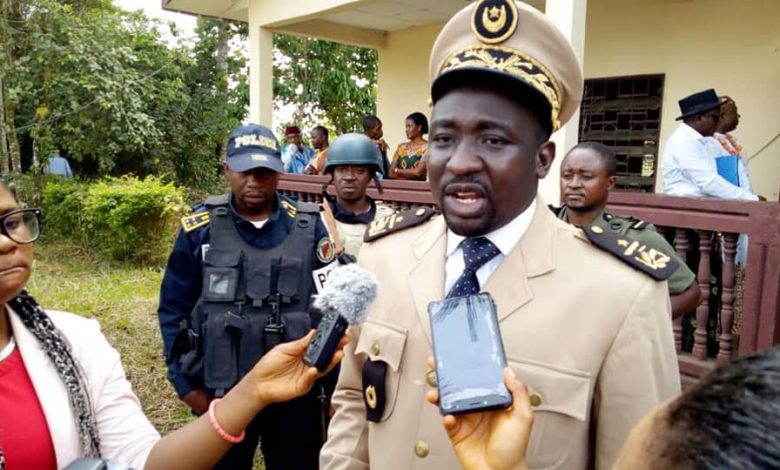 On Tuesday March 24, 2020, Abba Abdouramman, the Divisional Officer of Buea subdivision sealed shops that failed to respect the 6pm deadline to shutdown.
PM Dione Ngute stated that as part of measures to fight the #COVID19, bars, shops and drinking spots are supposed to be closed by 6pm, except groceries shops and pharmacies.
Accompanied by heavily armed Policemen, the DO moved from one bar, shop to another placing seals on them. The owner will either pay fines before they are reopened or face the consequences.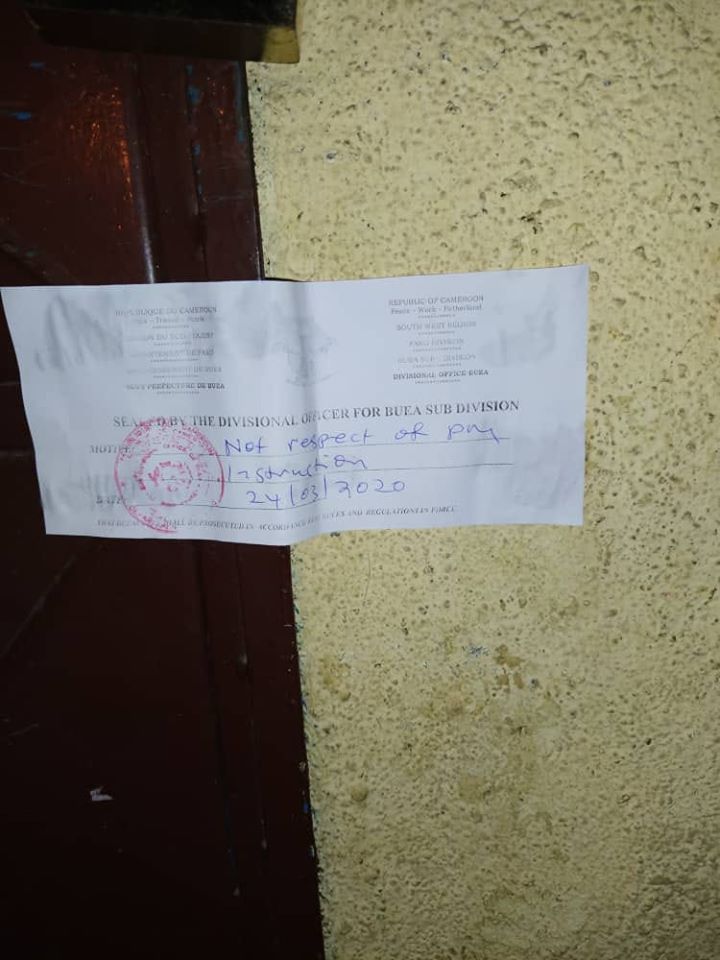 Police Arrest Dozens In Limbe
Police arrested a group of beer consumers at a bar in Mile 4 limbe for not respecting the P.M's order aimed at controling the corona virus.
They were arrested at a popular roadside bar called "Bamboo Magic" after 7pm on Tueaday night.
Some of them were inside drinking behind close door while some sat outside.
All, including the sales girl were arrested, detained, but later released after an hour or so as a sign of warning, a security source hinted.