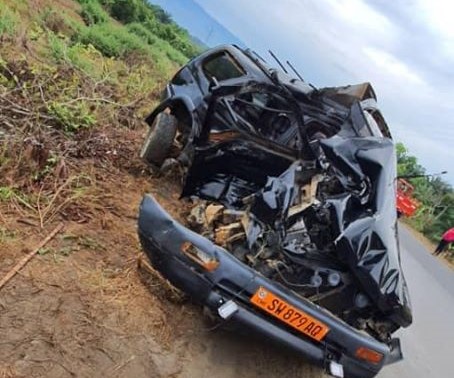 Chofor Joyvice, a management teacher at the University of Buea and his male colleague Enome Rovial Ekane died along the Tiko-Douala road on Tuesday March 24, 202 when a head-on collision with an on-coming truck saw their car damaged beyond repairs.
The two teachers died of injuries on the spot.
"His wife Dr Choefor Neolla is in coma at the regional hospital Buea. She collapsed upon getting the news of her husband's death" a source said.