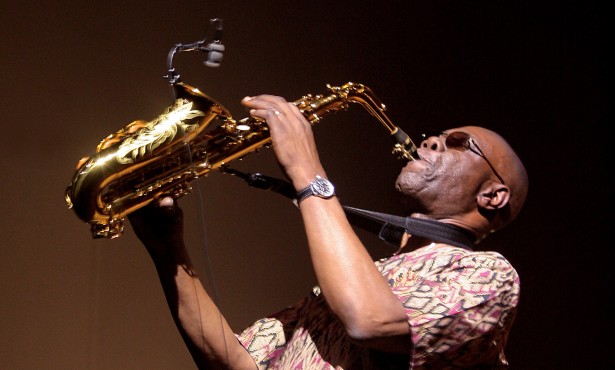 One of Cameroon's most celebrated musicians and veteran Afro-Jazz icon, Manu Dibango, 86, has died. The man known for his 1972 hit, 'Soul Makossa' died in a French hospital. A Facebook post on his official page has confirmed the demise of the African legend.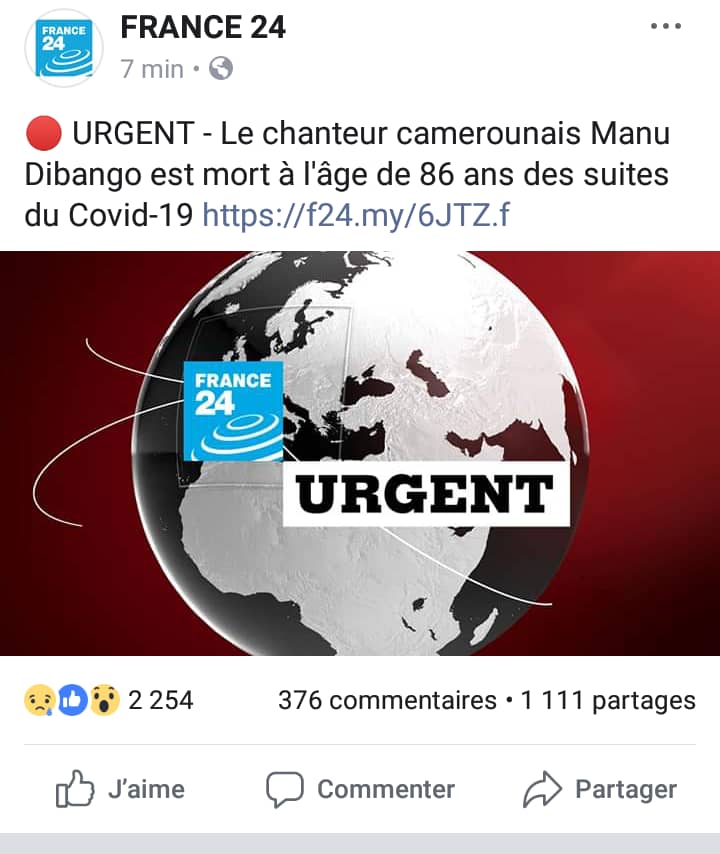 A post on Tuesday March 24 read,
"Dear family, dear friends, dear fans,
A voice raises from far away…
It is with deep sadness that we announce you the loss of Manu Dibango, our Papy Groove, who passed away on 24th of March 2020, at 86 years old, further to covid 19.
His funeral service will be held in strict privacy, and a tribute to his memory will be organized when possible.
If you wish to express your condolences, please write to the following email :
manu@manudibango.net
To Manu, Ad Lib…"
Manu Dibango is the personality to die of the virus which is ravaging lives over the world.
The saxophonist made Afro jazz a success and envious to the extent that it was allegedly copied by Michael Jackson and by many DJs in New York.