Front page
Politics
Trending
I Fear That You Maybe First Victims Of COVID19-Politician Tells Gov't Officials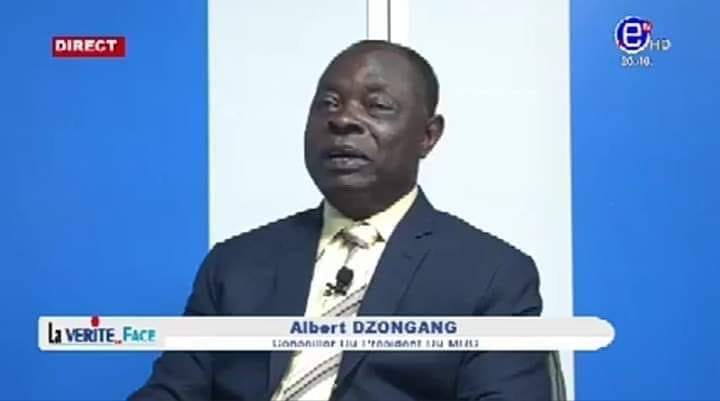 An ally of Maurice Kamto , leader of the Cameroon Renaissance Movement, Hon. Albert Dzongang has warned the Cameroon government on their lackluster attitude towards the deadly #COVID19 virus, and expresses fears that with the epileptic level of preparation, Cameroon maybe welcoming worst days ahead.
The former CPDM member of parliament added that since Cameroon cannot invent vaccine for the virus, all she can do now is to copy examples of other countries on how they have been fighting the #CONVID19.
He is more worried, those in jail could face dangerous situations if some are not released.

Gentlemen Usurpers of Power
 
I know your wish is that the corona virus will rid you of all those who are annoying. Unfortunately for you it is impartial and incorruptible; does not spread to seeker head, or by presidential decree. No amendment to the Constitution will protect you from its threat to the detriment of the Cameroonian people. Invisible to the naked eye like Paul Biya in these times of crisis, he will impose a dead city without neither your riot trucks nor your militia being able to do anything.
No matter how well you hide the truth about the gravity of the situation, it will quickly impose itself on the Cameroonian people without your consent. By dint of believing you are untouchable and refusing to submit to the elementary rules of precaution, I fear that you may be the first victims. But in the meantime, use the last bit of lucidity that you have left to decongest the prisons that you have overcrowded with your political opponents and poor citizens who cannot afford to pay your justice.
Release those accused who have been waiting for years for a hypothetical judgment. They are more than 80% of the size of your prisons, let us add to this percentage those who have served their sentence and have no money to pay the fines. I appeal to you to reclaim a little of your humanity and to act at least this time for the good of the Cameroonian people.
More and more, we have with regard to the lightness and the laxity which motivates your management of this crisis, I have the impression that you really see there a possibility that the death of the Cameroonians settles your problem of bad governance. Only, as I said, this virus knows no tribe, it has no resilience before the big eyes or the presidential guard; much more it is the one that could send you this time too to the 'place of if I knew'
I know you are unfit for any invention or innovation; at least copy the example from other countries.
Albert Dzongang