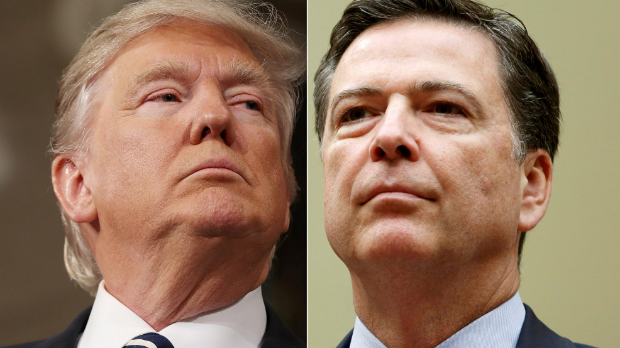 US President Donald Trump has fired the Director of Federal Bureau of Investigation, F.B.I James B. Comey who was conducting a criminal investigating whether Trump's advisers worked with Russia in prelude to last year's Presidential elections.
Donald Trump advances as reasons for firing James Comey,his handling of the investigation into Hilary Clinton's use of private email server, even though according to New York Times, Trump was widely seen to have benefitted politically from the inquiry and had once praied Mr Comey for his ''gut''.
Hundredths have been protesting against the sacking of the F.B.I boss saying that Trump is trying to avoid an embarrassing revelation on his alleged friendly ties towards Russia especially during the election in 2016.
Many have brandished placards with some shouting "Donald Trump ,Putins Puppet".