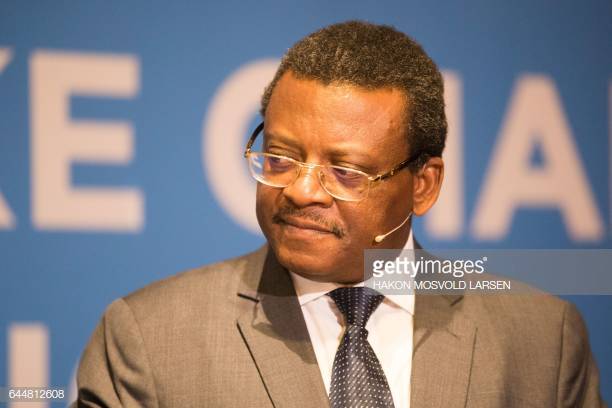 Chief Dr. Joseph Dion NGUTE was appointed Minister of Special Duties at the Presidency of the Republic on March 2, 2018 in the cabinet reshuffle, where he served barely 9 months before his appointment as Prime Minister. He had served as the Minister Delegate to the Minister of External Relations since December 1997 with special responsibility for cooperation with member countries of the Commonwealth.
He has represented Cameroon at the U.N Human Rights Council, Geneva as well as the Africa Commission for Human and people's Rights in Banjul, Gambia.
According to a biography written by the Ministry of External Relations, the new PM, Joseph Dion Ngute a member of the U.N. sponsored Cameroon / Nigeria Mixed Commission, participated in the negotiations leading to the implementation of the I.C.J decision on the boundary dispute between Cameroon and Nigeria of October 10, 2002. These negotiations culminated in the handing over of the Bakassi Peninsula to Cameroon by Nigeria on August 14th, 2008. He also led the Cameroonian delegation to negotiations that led to the creation of the African Union from the erstwhile O.A.U. He is also the Cameroonian lead negotiator within the Gulf of Guinea Commission.
Before entering the Government, Dr. Joseph Dion NGUTE was the Director General of the National School of Administration and Magistracy where he was responsible for the training of senior personnel in Public Administration, Finance and the Judiciary. He served in that position for ten years.
Dr. Dion NGUTE is holder of a Ph.D. in law from Warwick University, England, an LL.M from the University of London, England and a License – en – Droit from the University of Yaoundé, Cameroon. He has written and published many articles on law and Public administration.
He is a traditional Chief from Ekondo Titi, Bongongo village in the South – West Region of Cameroon, and holder of many awards from various orders in Cameroon. Politically, he is a member of the Central Committee of the ruling Cameroon People's Democratic Movement (CPDM) Party.
He replaces Cameroon's longest serving Prime Minister, Philemon Yang.
CNA News, with additional information from Ministry of External Relations