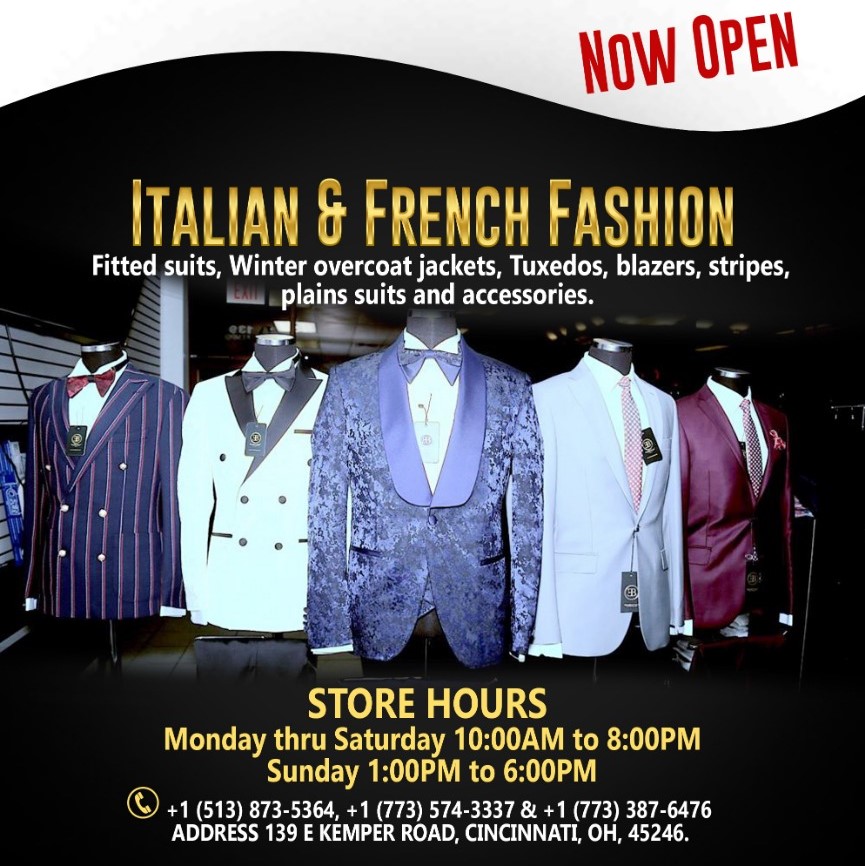 A one-stop-shop for Men's clothing  based in 139 E Kemper Road, Cincinnati, OH , USA , has made an unprecedented move by bringing European best selling men's wears closer to those living in the US and yearning to put on quality outfits. EuroBoutique Rx, is specialized in European fitted suits, shirts, ties, shoes, belts among others.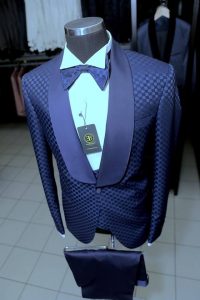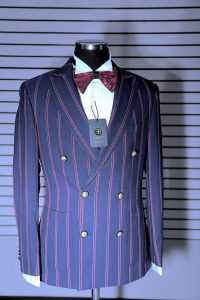 Our Best selling wears
EuroBoutique Rx, EB Rx,  is located at 139 E Kemper Road, Cincinnati, OH.  Our boutique is directly opposite Cincinnati Tri County mall, the second largest malls and targets clients around the Cincinnati-Dayton-Columbus, Indianapolis, Northern Kentucky-Lexington-Louisville, and Chicago Avis.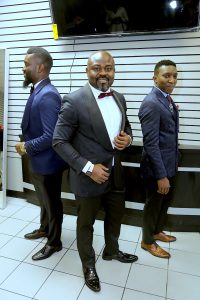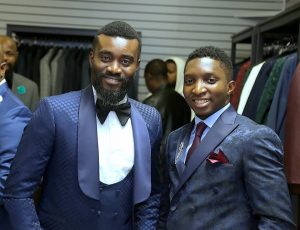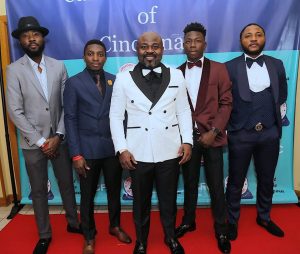 Fitting Suits for all sizes
Your Choices at very affordable prices: EuroBoutique Rx sells only wool fabrics  such tuxedos, plain suits, stripes, double and single breasted, blazers, overlook winter jackets, super 180% wool suits.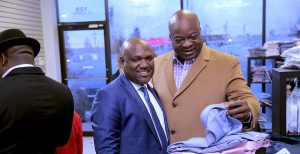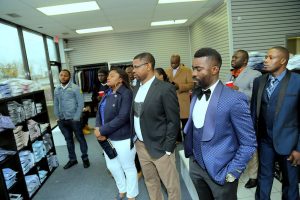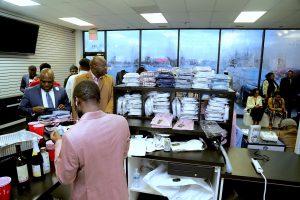 Opening Ceremony of EuroBoutique and rush for European men's wear
Gerald Meh, The Vision Bearer of EutoBoutique Rx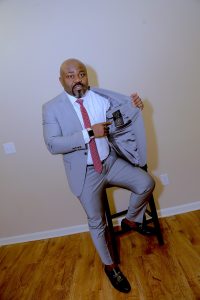 Gerald Meh who works full time for a world leading Medical device companies as Sr. Clinical Research Associate is the founder and CEO of Euroboutique Rx. His passion for fashion from childhood made him to explore the possibility of owning a brand which culminated in to the grand launching of Euroboutique Rx weeks ago. The Cameroonian born living in the US for over a decade now is a culture promoter and has helped several upcoming entrepreneurs to get their roots firm on the ground.
His love for the growth of the digital economy in Cameroon motivated him to sponsor the first edition of the Bonteh Digital Media Awards, a groundbreaking event, first of it;s kind in Cameroon which took place in Buea, 2017.
When asked why he crated EuroBoutique Rx he said, "As someone who regularly wears suits from Europe, I know what I always go through to get them. Also, I know a lot of friends who buy suits from either Africa, Asia, and of course Europe. Seeing what they go through just to get their suits gave me more reason to make this happen.  Sometimes, people buy from Africa yet have a hard time getting someone to bring their suits. Others buy, and it turns out to be the wrong sizes. Others say it is too expensive to order them from Europe. With a revelation from a minister of the gospel based in Europe, my passion to get into a men's boutique was finally revealed."
"We do plan to have custom suits. Anyone interested in having their own specific style of suits and even name written on it should contact our boutique. We will make sure you get the best quality there." He added.
Shop At EuroBoutique Rx, On and Offline
We are ONLINE 24/7 on our Social Media pages and a well-developed website. Also, purchases can be made from our website or simply contact us through our numerous social media outlets.
Facebook: EuroBoutique Rx or click the link https://www.facebook.com/euroboutiquerx/
Twitter:  https://twitter.com/euroboutiquerx
Instagram:https://www.instagram.com/euroboutiquerx/?hl=en
Website: http://euroboutiquerx.com
Location: 139 E Kemper Road, Cincinnati, OH