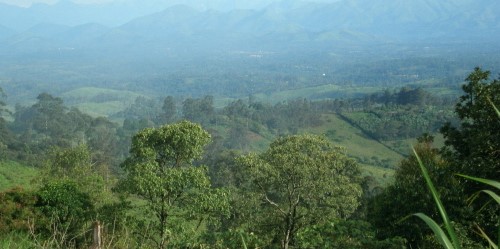 For several months, inhabitants of Enyoh, a village in Batibo subdivision, Northwest region, have reportedly been constantly harassed, kidnapped and tortured by suspected Ambazonia separatist fighters. But on Sunday, March 8, 2020, the people of Kugwe, Bessom, and Enyoh villages decided to take their destinies into their hands, invaded the camp and chased away the kidnappers. They set on fire the entire camp and freed the captives, including the Fon.
"That camp had existed for a long time now. The population had been calm, taking their excesses to be normal." A villager told Cameroon News Agency oh phone.
"After our family had a little misunderstanding, a son of the family, an agent of the Kugwe camp gathered his gang and held our family fathers hostage. Flogged them and kept them incommunicado for many days. This happened about 3 months ago. They claimed an ancestral charm is kept in our family compound by our parents and they must pay an amount of at least FCFA 5 million. Our sick uncle and others had to cough this amount, borrow more and add just to stay safe from any situation on other relatives at Home. That came and passed." A family member and victim told CNA in a chat.
But after these suspected Ambazonia fighters received the ransom, like Oliver Twist, they needed more.
"Last February, this same family cousin in the ranks of Amba sent boys from Kugwe camp to Bamenda to pick up our Uncle. He had been in camp for the 4th week now with no crime. We negotiated, begged, spent money, but he was kept incommunicado for over 2 weeks. The Church Community of PC Ntaturu prayed, friends Sympathizer, but it didn't help." Another family source added.
"Some weeks ago, the same fighters kidnapped the traditional ruler of Enyoh, and took him to Kugwe village, ADF camp too. They Locked him up, but he was released and sent to call all our uncles, aunts and children to come for reconciliation with the Amba boys. The poor Fon obeyed for peace. But everyone was kidnapped and locked up in their cells. During this process, step Grand Father was shot and dumped by the roadside from Enyoh en to route Kugwe. He would later be buried like a dog because everyone was all taken, hostage." The source revealed.
"How can one young man bring such havoc to the so-called Amba boys? Don't they judge situations for themselves? We only struggled to negotiate because we feared Collateral damages had the military come in. On several occasions, we were tempted to bring them in, but the Ngarbuh saga is still fresh."
After the raid in the village, the captives were set free. Cameroon News Agency learned that Soldiers have been deployed to the area.
Enyoh is one of the 22 villages that make up Batibo subdivision, Momo division.