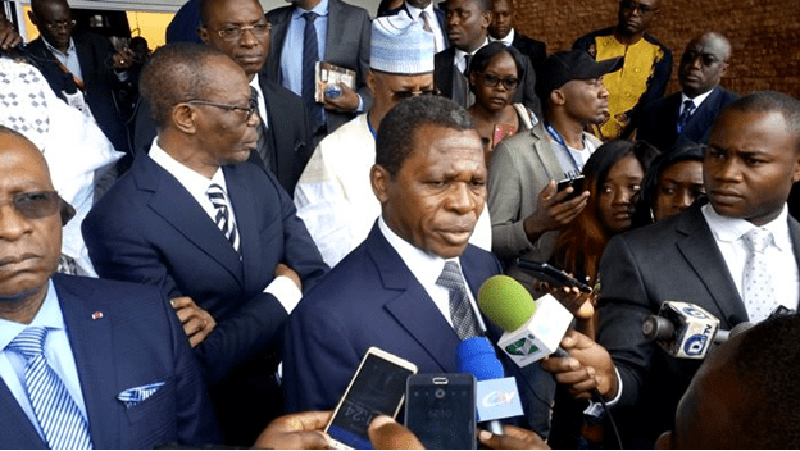 The dust is yet to settle on the Ngarbuh massacre by government forces as Territorial administration Minister goes on an offensive against some Non-Governmental Organisation operating in Cameroon. Paul Atanga Nji, has given 60 days from this Monday, March 9, 2020, to NGOs to submit their annual report on the anglophone crisis. This comes after Human Rights Watch said government forces including militias killed over 20 in Donga Mantung last Valentine's day.
Paul Atanga Nji also threatened to shut down media houses like Equinoxe Television claiming that they are helping the NGOs to destabilize Cameroon. He did not, however, comment on satellite images of the New York Times which shows there was no explosion as narrated by the government.
Minister Atanga Nji, during a press briefing on Monday afternoon in Yaounde, accused some NGOS and associations of conniving with dubious persons in tarnishing the image of Cameroon soldiers and the government.
The MINAT boss added that some NGOs have received more than 5 billion cfa francs to fuel the crisis in the Northwest and Southwest regions.
He also warned some media houses against relaying information from such NGOs because they will be shutdown.
He said the NGOs received the sum of 5 billion FCFA to produce false reports on Cameroon, the reason for their 'conspiracies' against the army and the state.