Front page
Human Interest
Gov't Blames Bamenda, Galim Attacks On Ambazonia Fighters, Calls On Int'l Community To Bear Witness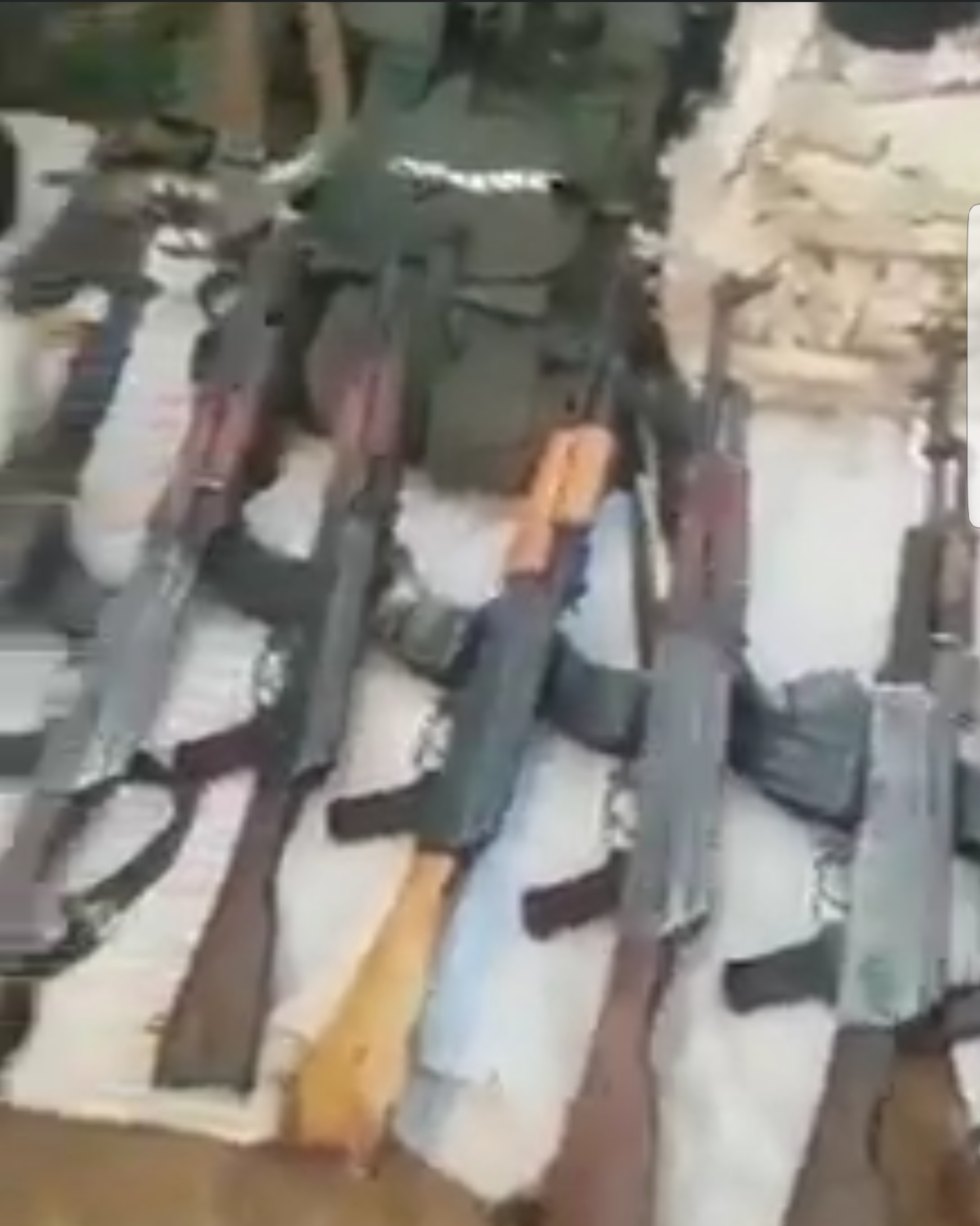 The Minister of Communication, Rene Emmanuel Sadi has revealed that 5 soldiers have died and others seriously injured in two attacked carried out by Ambazonia fighters in Galim, West region and Bamenda , North West region. The attacks at the weekend, Mr Sadi said shows that more efforts needs to be made to combat those he described as secessionist terrorists, hence friendly countries with Cameroon and the international community need to act now.
The release from the Minister of Communication, states that on Saturday March 7, 2020, over 50 Ambazonia fighters attacked the Galim Gendarme and Police posts, killing two female Gendarmes and Two soldiers. He revealed that four civilians were killed including a detainee.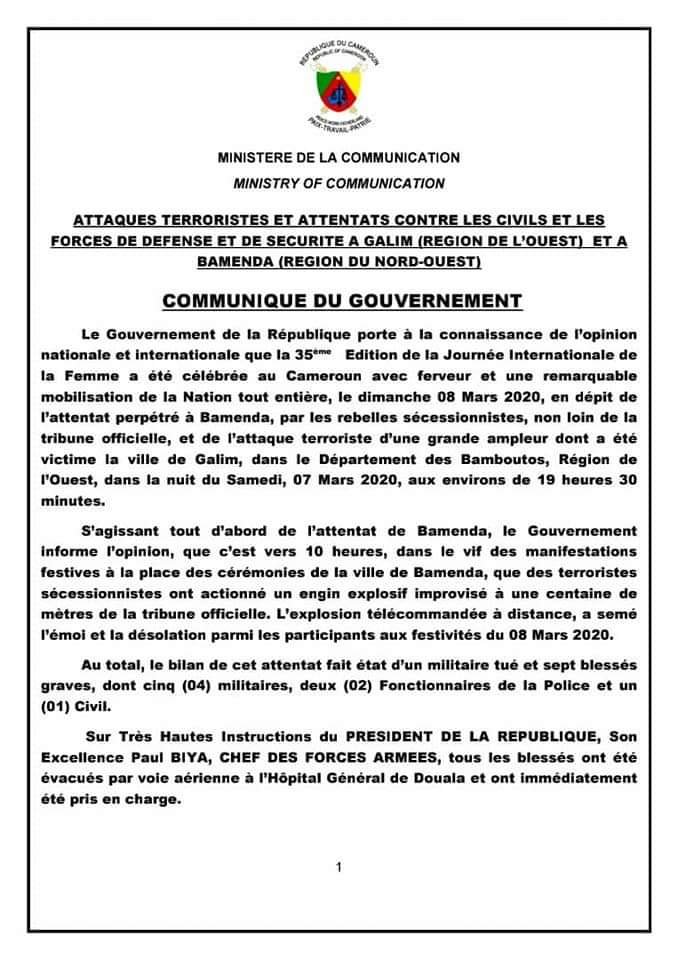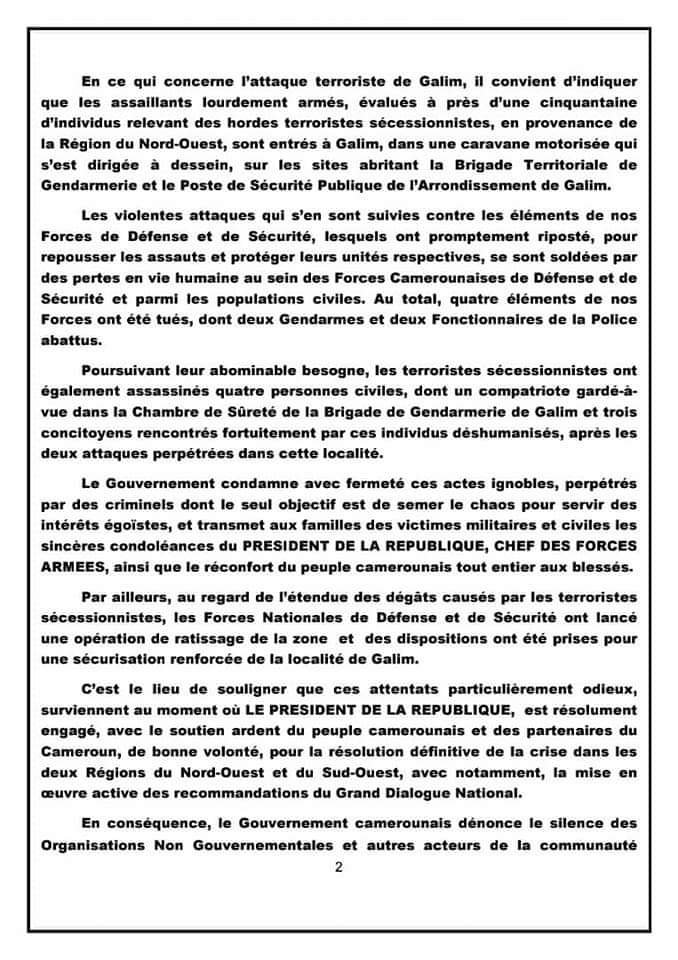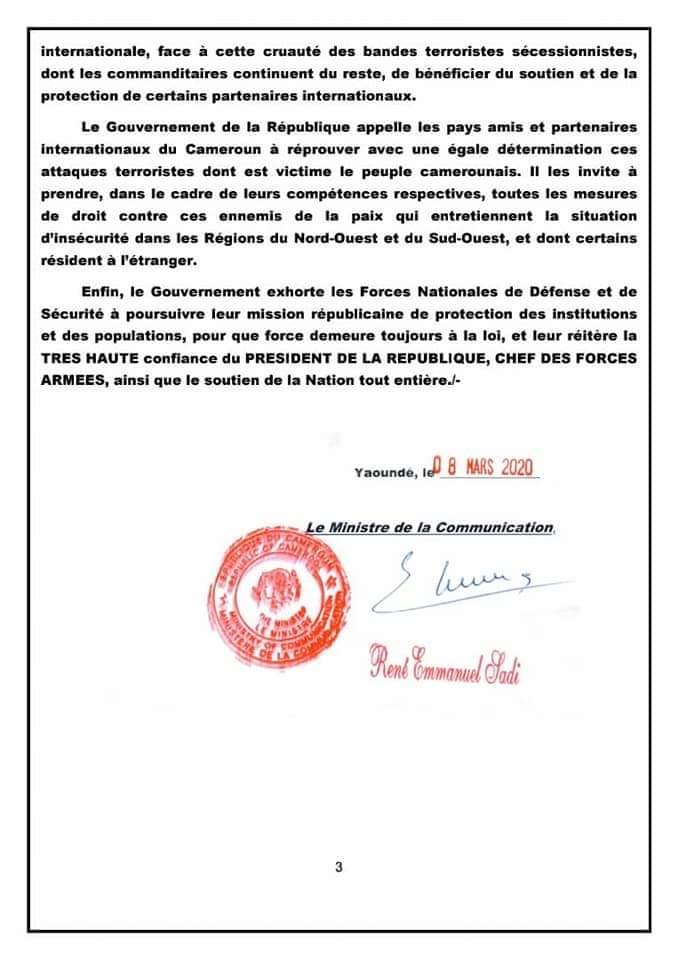 The next day in Bamenda on March 8, 2020 during celebrations of international women's day, Ambazonia fighters detonated a locally made explosives, killing one soldier. Four other soldiers and two Policemen were critically injured. A civilian in the civil service was also injured.
Rene Emmanuel Sadi said the attacks were unacceptable and needed worldwide condemnation. "Friendly nations and bodies need to show concern and take appropriate actions especially as some of the perpetrators live in the Diaspora" part of the communique read.
Ambazonia Interim Government Denies Responsibility
Christopher Anu, the Communication Secretary of the Ambazonia self declared state, told Voice of America that the attack in Galim was not carried out by Ambazonia fighters. "We are restorationist and we defend only our territory." He told a news caster.
Video of Seized Weapons
Barely 24 hours after the Galim attack, some Ambazonia fighters in Ngoketundjia division, north west region, displayed weapons they claimed to have seized from soldiers. They however did not confirm whether or not they took part in the Galim attack.