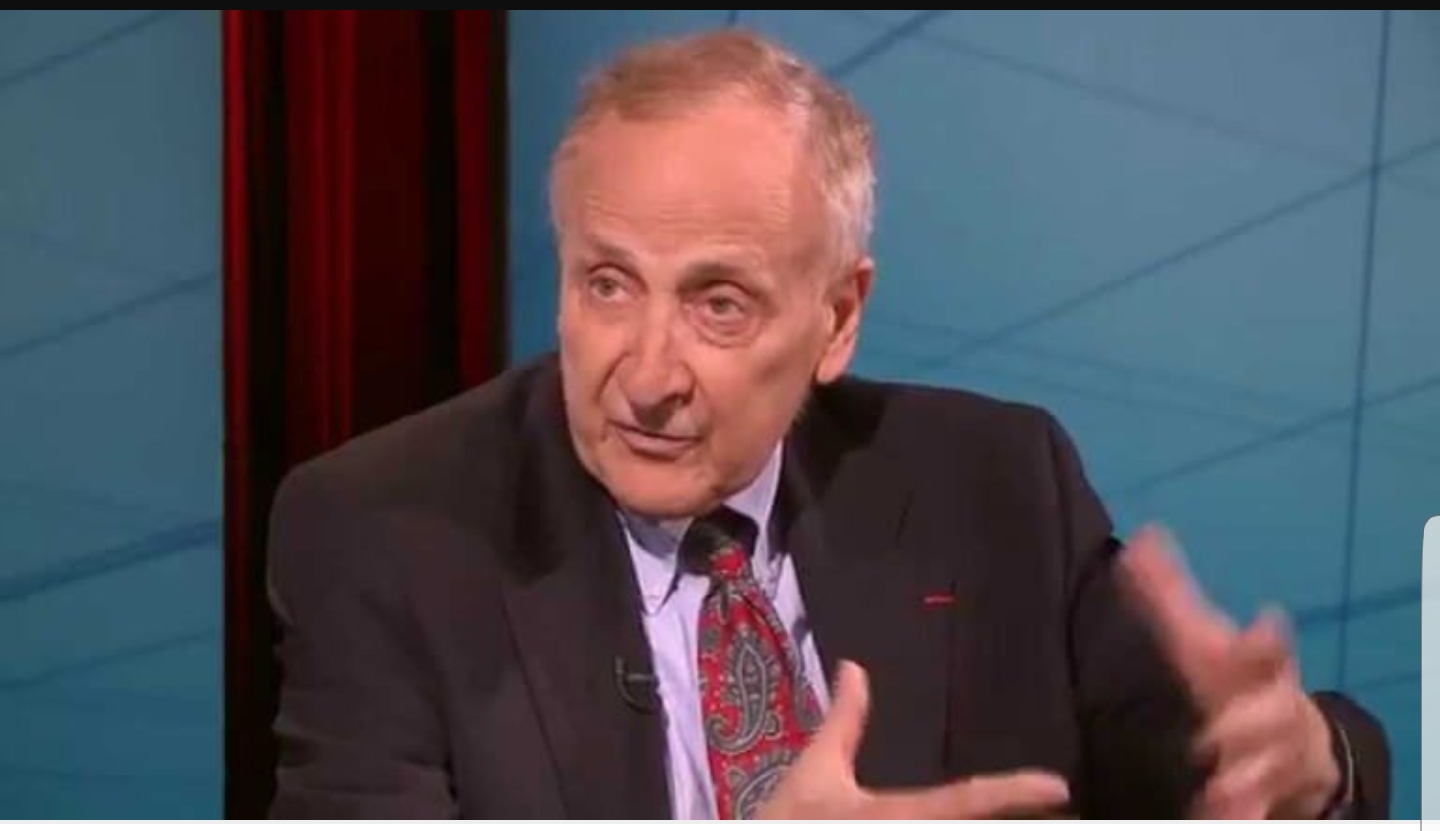 The former US Deputy Secretary of State for African Affairs, Herman J Cohen, has urged the Biya regime to return to the pre- 1972 Federal Status of the country or be ready to witness the complete separation of Southern Cameroon.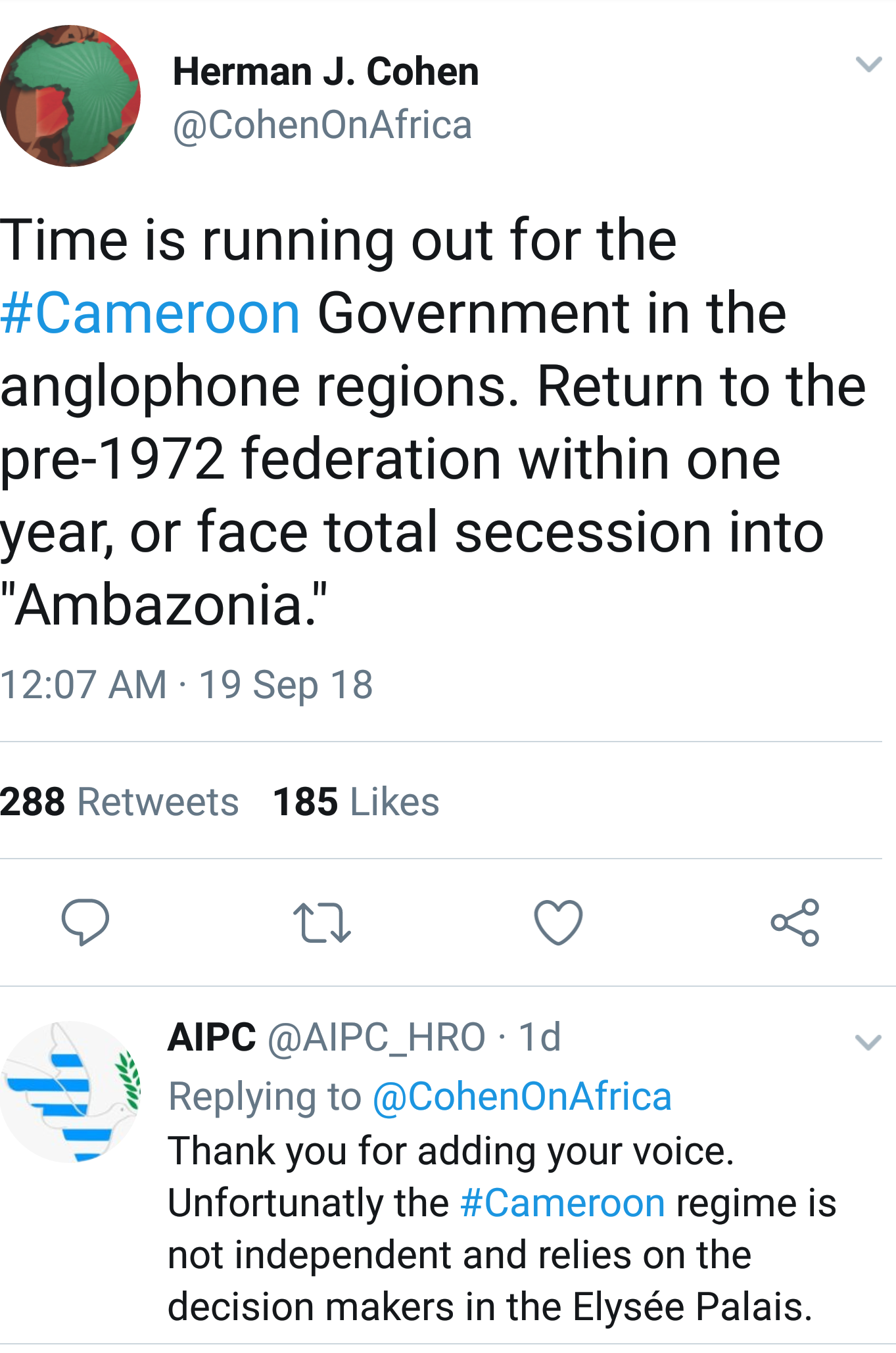 He made his voice heard in a tweet Thursday September 20, 2018.
This is the first time a top Diplomat has made strong outing on the two years old crisis.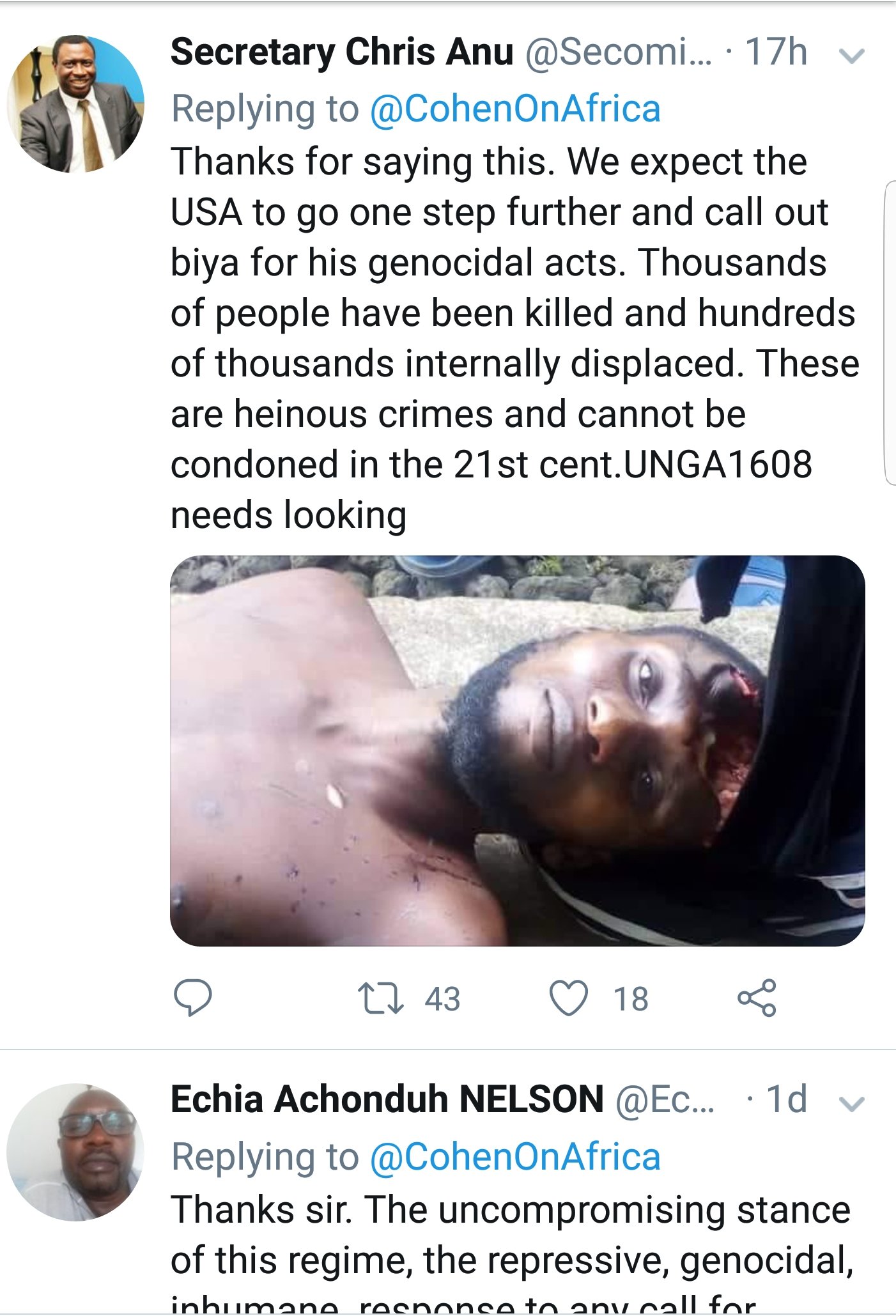 More than 300 users have retweeted his outing with some adding that Federalism was no longer on the agenda; they are for complete separation.
Herman J Cohen who served from 1989-1993, has previously helped to broker peace and end the war between Ethiopia and Eritrea in 1991.
He also helped to broker peace in conflicts such as Angola and Mozambique.