The Minister Delegate at the Presidency of the Republic, Joseph Beti Assomo has instructed Army Chief of Staff, Rene Ze Meka, to launch a thorough search of Ambazonia fighters, in some Anglophone populated Yaounde neighborhoods such as; Obili, Biyem -Assi , Etoug-Egbe among others.
In a letter addressed to Gen. Meka, the Defense Minister said intelligence sources have said Ambazonia fighters are among many fleeing conflict in Southern Cameroon, and have invaded these areas to launch an attack on October 1 and 7.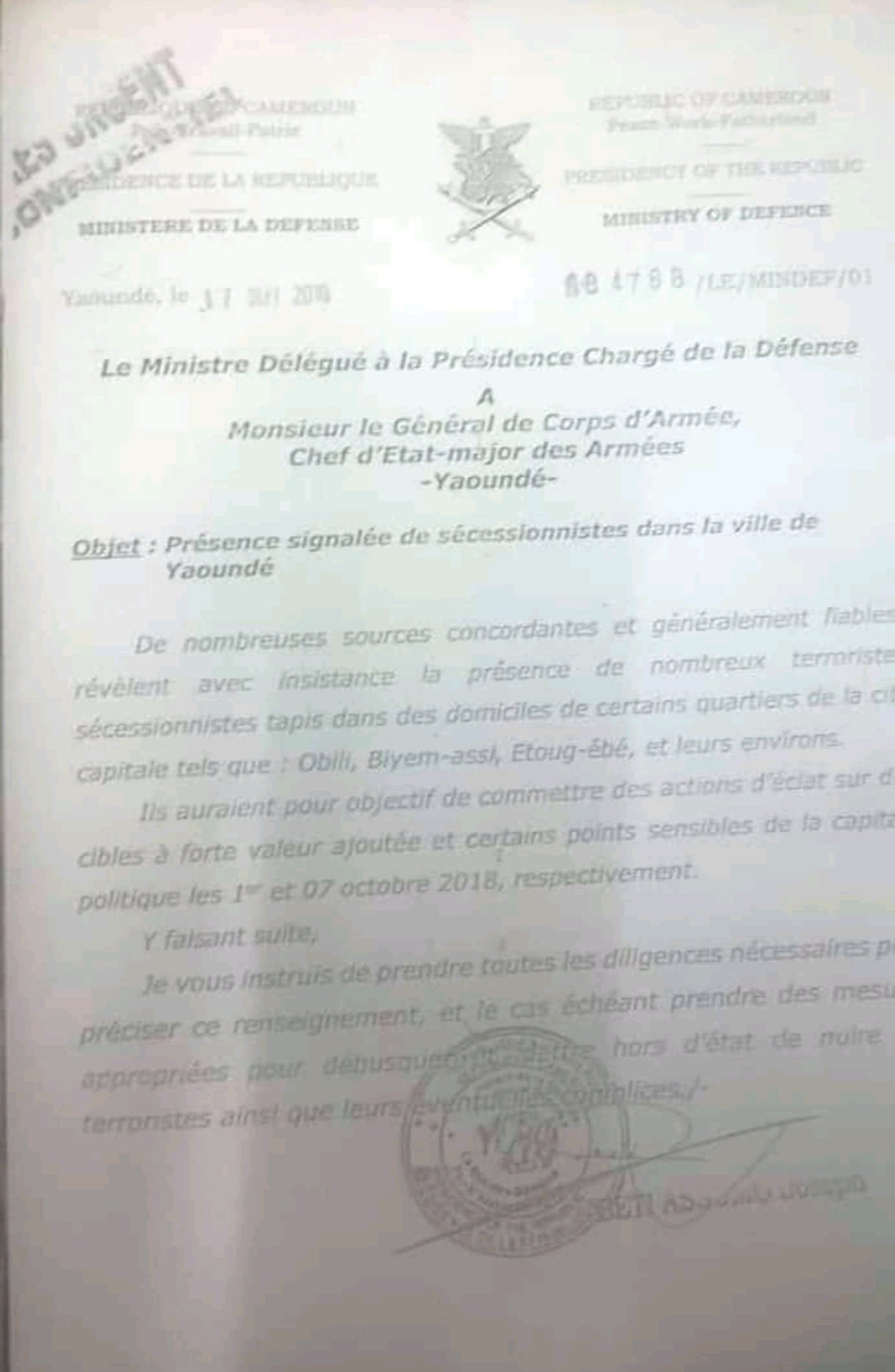 To avert this, Mr Assomo has instructed Army Chief of Staff to carryout systematic checks in these areas to fish out the fighters.
This will not be the first time Anglophone populated areas are being under military surveillance. Previously, many have been arrested and imprisoned without a just cause.
These arrests were also extended in Douala, Littoral in places like Ndobo, Mabanda, all in Bonaberie.