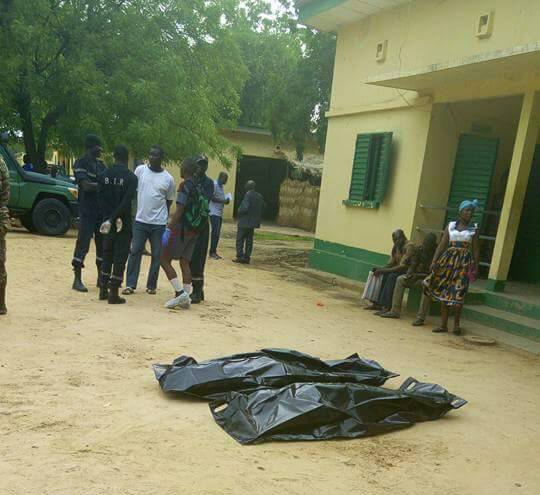 Kousseri, Cameroon-July 16, 2017-12: 24 pm Local Time(Cameroon News Agency) Following the killing of four persons at the Gendarmerie brigade in Kousseri, chief town of the Logone and Chari division in the far north region; Captain ONDOUA, Commander of the Kousseri Gendarmerie Squadron two female colleagues, Ndengue Carole and Mah Bebe and a trader who were both shot by a young Gendarme Jude from Babanki in the North West region, Cameroon News Agency in its investigations caught up with a military source(name withheld) who witnessed the scene and on basis of anonymity accepted to answer our questions.
CNA – Good Day and thanks for accepting to talk to CNA
Anonymous Military Source: Good day
CNA –Can you tell us what really happened, you were there when the incident occurred, what exactly happened?
Anonymous Military Source: Well I will start by saying it is not a girlfriend issue as everyone is talking on social media.
CNA –Ok, so can you give us an insight of what really happen?
Anonymous Military Source: Jude without any precision is a young Gendarme who was integrated into the armed forces in 2015 and when posted to Kousserie in 2016, he met Captain Ondoua Francois Darsie and told him his health problems (which I cannot reveal what he was suffering from) he begged for permission to go treat himself in Maroua, and was granted permission just few days.
When he underwent some medical tests, the Doctor told him that they could not treat him and that it was better he goes the traditional way. Jude called his boss captain Ondoua and told him about it.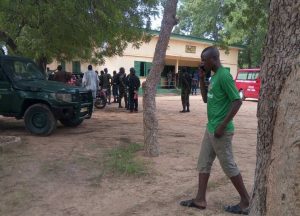 CNA –That was in 2016
Anonymous Military Source: Yes 2016, but it seems the captain did not want to grant him permission to go to the village to meet his family for treatment. The second request was simply rejected. But he somehow went ahead to the village (other sources talk of a permission he obtained from Legion commander) which angered the captain; that is when hatred began between the two.
CNA –So what happened next?
Anonymous Military Source: The captain was forced to make a report on what he described as indiscipline which has never existed and will never be tolerated in the Cameroon armed forces. He was then punished by the minister that made him not to be promoted to the rank of Gendarme, since he was still élève gendarme.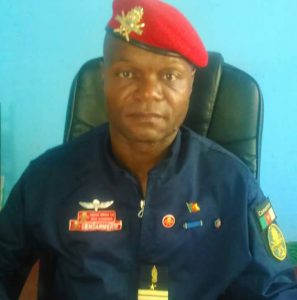 CNA-How many weeks did he spend in the village
Anonymous Military Source: About one month.
CNA-So what was the immediate cause of the shooting last Friday.
Anonymous Military Source: After he returned from the village, the punishment continued in his unit
CNA– What kind of punishment?
Anonymous Military Source: Escort, guarding, dangerous mission without any rest and after about two weeks the captain was called in Yaoundé for a four months course and just immediately after his returned, he continued the same treatment on the young man and that is how he works with his elements, it is not the first case. He openly said he will show the boy what he has never seen before, on that very day in the morning (Friday July 14, 2017).
CNA– So how did they come about the tragedy last Friday?
Anonymous Military Source: At about 2 pm he (Jude) entered into the captain's office to ask him what he has done to merit such a treatment. The captain asked him to walk out and when he went out, he collected an AK 47 with three rounds loaded with bullet chargers, entered back into the office and asked the same questions. So the captain saw he wasn't joking, he also removed his pistol and shot in the air to scare the boy. That was when the devil disguised.
CNA– So?
Anonymous Military Source: The young Gendarme wasted four bullets on him and later went to meet those female Gendarmes in the Secretariat whom he accused of informing the captain about his reactions whenever he was punished. So many Gendarmes were inside but he had his targets.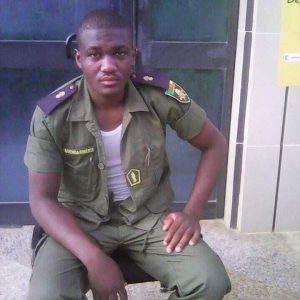 CNA- Why did he kill the woman in the bar, the trader?
Anonymous Military Source:After killing the two girls, he went straight to the bar and met the woman who was selling food and shot her too. He had once had a problem with her about one year ago when he ate and paid but the woman said he had not paid. He told her that even those around saw how he has paid the money but the woman refused and cursed him saying, "Je te Maudit", meaning "I curse you", adding that he will get what he want in this life. He had stayed for a year now and still had that in mind.
CNA- So was he in anyway suspecting that the curse was in action.
Anonymous Military Source: For now no idea, nothing particular, just what I have told you.
CNA- so was there a girl, say his girlfriend who was taken by the captain, where is the story of girl friend coming from?
Anonymous Military Source:The captain is notorious of sleeping with his female personnel; he had several cases with most girls so people could only imagine that woman should be among.
CNA- Thanks for your time.
Anonymous Military Source: Later