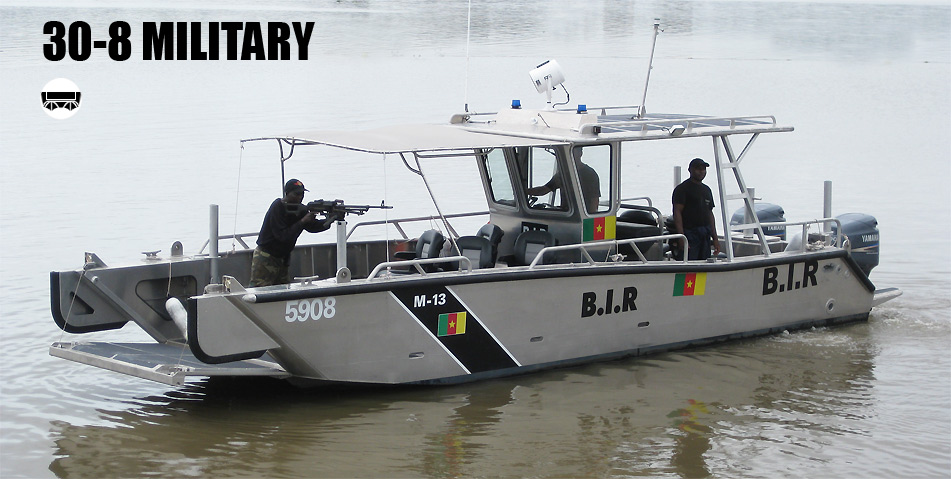 Limbe,Cameroon-July 16,2017-9 pm Local Time(Cameroon News Agency)Rescue team has been deployed off the coast of Debuncha in the south west region Sunday July 16, 2017  after a boat belonging to the Rapid Intervention Batallion,BIR sank between Debunscha and Bakassi,a release from the Ministry of Defense has revealed. 
The release states that boat named MUNDEMBA  had 37 persons on board with majority being soldiers was  on its way to Bakassi with some consignments when the tragic incident occurred early Sunday July 16, 2017 .The boat is believed to have been violently hit by strong waves.
A source says Lt Col Moussa newly appointed   in there and who was on his way to take over service was also in the boat.
A crisis meeting has been held between top military officials and the south west administrators.
While at the level of defense ministry, Joseph Beti Assomo, Minister Delegate at the Presidency in charge of defense held emergency meeting with his close collaborators.
After the meeting it was disclosed that the President of the Republic ,Paul Biya who is also chief of the armed forces created a crisis cell to probe into the incident.This crisis committee is headed by Minister Delegate at the Ministry of Defense in charge of National Gendarmerie, Jean Baptist Bokam.
CNA gathered early Monday July 17,2017 that 8 persons were retrieved from the waters but only 3 were alive.
The incident comes two weeks after Nigerian government launched inquiries into the death of some 97 Nigerian fishermen in the Bakassi peninsular according to foreign media reports.
Photo: File