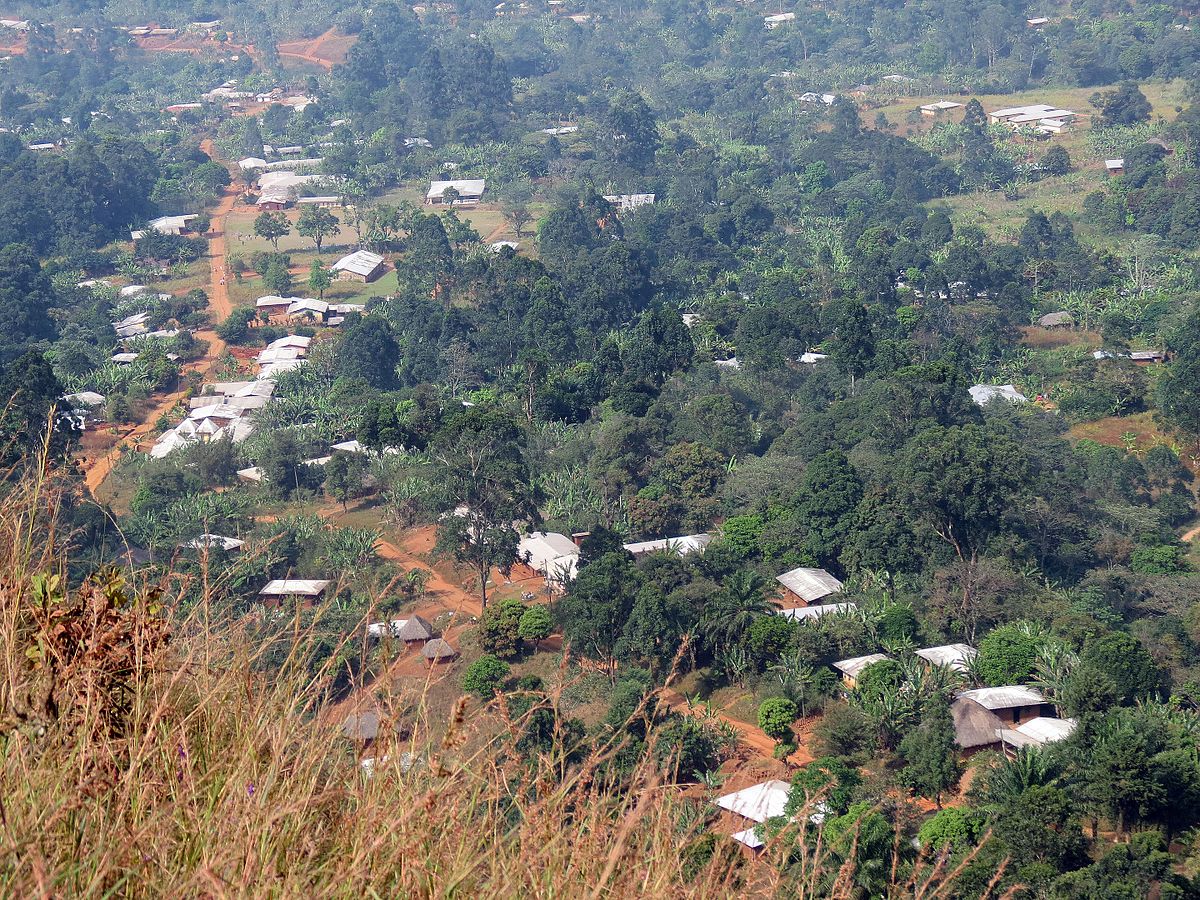 By NFOR Hanson NCHANJI
BELO,Cameroon-Friday April 6, 2018-10:20 AM  Local Time(Cameroon News Agency) Thursday April 5, 2018 was an unforgettable day in the lives of inhabitants of Belo, extending to road users. The tension in that part of Boyo division in the Northwest region of Cameroon was unprecedented, mind-blowing, deadly and frightening.
CNA received an alert from a villager as early as 5am Thursday, that the military was seriously exchanging gunshots with Ambazonia fighters. The shots lasted for about five hours during which many things transpired.
Travelers Trapped
Vehicles that left Belo, Njinikom, Fonfuka subdivisions were unable to reach their destinations as passengers were ordered to step down and present their identification documents while lying down for hours. Drivers had to hand over their keys and their vehicles well searched.
At some point several cars had to make U-turn to where they came from.
As the day grew older, Ambazonia fighters devised a means to paralyze military intervention. They divided themselves in groups and spread all over Belo. While some were engaged in exchange of shots with the military, others went to Anyajua village and destroyed the bridge leading to the village.
This strategy seemed to have trapped the military that could not use vehicles to cross over, while those who had crossed trekked to come back.
Reinforcement came from Bamenda after the five hours siege. The whole of Belo was militarized, children ran for safety while several person took refuge at the Mbingo hospital which later became too hot to be a safe haven as gunshots were heard in the premises.
The Travelers Eye
A driver ( name withheld) travelling from Kom to the town of Bamenda recounts how they were kept for close to three hours incommunicado by the military as their IDs were being thoroughly scrutinized.
He told CNA, "We were returning from an interior village where we went to accompany a sick relative. Upon arriving Belo, we heard gun shots from every direction and a voice speaking in French, 'Hey! Vous etes qui? garrez vous la et descendez du vehicule' , asking us who we are and ordered us to step down the vehile and hand over the keys.
We alighted from the car and they ordered us again to bring he vehicle to where they were standing. We were three of us, all men. I entered the car and drove few metres where the over 50 military men were standing. We came out and were told to off our phones, present our ID cards and lie down which we did. While doing so the Soldiers continued firing shots in the air indiscriminately. They went to our car and searched it telling us that if they find anything suspicious, they will shoot us and dump us in bushes. My whole body was wet; I quickly took holy water from my pocket and sprayed on my body asking God to intervene. As if God heard my prayer, we saw about 15 other vehicles heading to Bamenda and other areas, they were all stopped by the military, at that time we were over 200. I said to myself even if they want to kill, they cannot kill 200 innocent civilians. The other newcomers were also asked to do same exercise we did.
After spending close to three hours, the military allowed us to go to our various destinations, sending us away with deafening shots in the air. As I drove along, we saw more reinforcement coming down from Bamenda about four pickups with Elite forces dressed in mufti, they were certainly descending to Belo. We later arrived Bamenda around 2 PM."
Back in Belo, a Police Officer popularly called 'Commissaire' was mistakenly shot by the military and rushed to the Mbingo hospital where he was operated upon for over four hours. Eye witness account says, he was walking with his assistant in civilian wear when the military mistook him for an Ambazonia fighter, because the zone was declared no go area.
A stray bullet killed a young boy who was sitting in their compound. Dillon Ninuh died on the spot.
Several other persons were wounded and rushed t the Mbingo hospital.
The government is yet to officially give the exact figures of casualties on both sides.
Belo is a subdivision in Boyo division, North West region of Cameroon. The sub division covers a surface area of about 346 square kilometres.
The Belo municipality covers 29 villages with 96 quarters and has a population estimate of 88,664 inhabitants. There are basically 5 ethnic groups in the municipality. These are: The Koms, Mbessas the Fulanis, the Mejungs and the Mejangs.
If you like our updates, you can support us to enable us go further in our work. Support us now on  679 700 696 on mobile money or call for details. Thanks