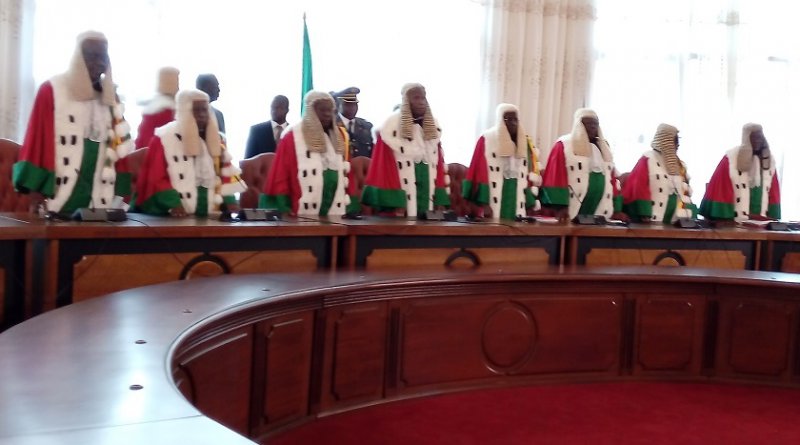 By NFOR Hanson NCHANJI
YAOUNDE, Cameroon-Thursday April 5, 2018-12:45 PM Local Time(Cameroon News Agency) The ruling Cameroon Peoples Democratic Movement, CPDM, has won 63 seats in 9 regions in the just ended Senatorial election. The President of the Constitutional Council has proclaimed the results.
The results which were officially announced live from the headquarters of the Constitutional Council in Yaounde, saw the leading opposition political party, Social Democratic Front, SDF winning just 7 seats out of the 70 available. The SDF won in the Northwest region.
This means that the two parties remain the only to have won seats at the upper house of parliament since 2013. During the first Senatorial election in 2013, CPDM had  won 56 in 8 regions while SDF won 14 seats in two regions. Performance shows a drop for the SDF party.
This year the CPDM had a whooping 8394 votes out of 10112.
President Paul Biya according to the law has at least 10 days to appoint 30 other Senators to complete 100.
Five years ago, it took the Head of State 9 days to appoint 30 Senators after the results were proclaimed on April 29, 2013.