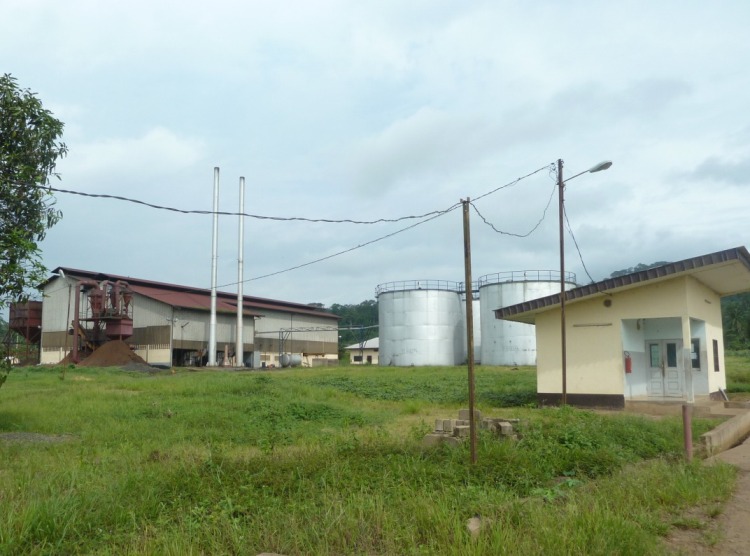 By NFOR Hanson NCHANJI
NDIAN,Cameroon-Monday April 16, 2018-10:00 PM Local Time (Cameroon News Agency) Hundreds of villagers in Barombi and Illoani in Ndian division , South West region of Cameroon have fled into bushes for fear of the unknown after  a man suspected to be an Ambazonia fighter, overpowered a soldier and seized his gun around the CDC camp. CNA has gathered the military commander in Ekondo Titi has promised to descend upon the place tomorrow Tuesday and that the denizens must produce the gun.
A source speaking on anonymity told CNA that, "The 'Amba' guys came from a neighboring village called Barombi. The soldier left his post in Illoani village and came to see his colleagues posted at the oil mill here.But when his colleagues heard that the 'Amba' guys were coming they left the roadside and went into the CDC camp where they're housed. But this one guy refused to leave the roadside. The 'Amba' guys stopped a distance away from the mill, one of them came and sat discussing with the military man and other idlers. Some of the people suspected and left the place but the military man was really daft. The 'Amba' guy bought him cigarettes and some hot drink and at a time when the guy least expected the 'Amba' guy pounced on him and seized his gun."
CNA learnt as a result of this, the said soldier went to Illoani village and set a house ablazed, he was almost lynched by the population.
CNA anonymous source confirms this information adding that "When this military guy left Illoani Mill where his gun was seized, he went back to Illoani village and set fire on a woman's house (The Nyanga Moki of the village) 
Thanks to a few bystanders the fire was promptly put out.This was an attempt by the soldier to confuse the whole issue. Village guys wanted to lynch him but some wise ones stopped them, fearing the wrath of the military. The remainder of the fuel and gas lighter he used to set fire on the house is now in the keeping of the Sanga Moki of the village who says he is waiting to show the military."
But what is disturbing is the fact that military intervention after this incident could be costly on the part of the villagers, that is why, hundreds in Illoani village, Barombi village and Illoani CDC Mill have 'fallen bush", ( now hiding in Bushes)
CNA also gathered that all Cameroon Development Corporation, CDC, workers  have been the worst hit in the ongoing crisis. They have not had their salaries for the month of March as CDC management has been allegedly unable to figure out a way of transferring the money to them.
Three CDC pickups and two heavy duty caterpillars have been burned down by the Ambazonia fighters according to information from the ground