Front page
Politics
Trending
UN SG Welcomes SOCADEF Temporary Ceasefire, Calls On Gov't , Others To Do Same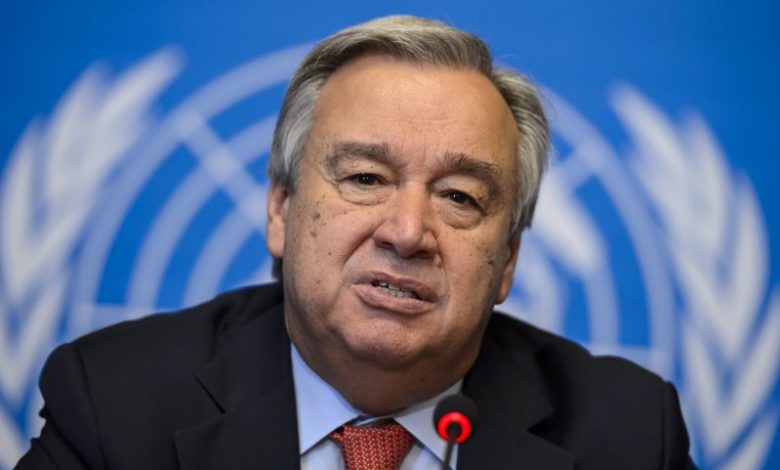 The Secretary-General of the United Nations, Antonio Guterres, has welcome a temporary ceasefire by the Southern Cameroons Defense Force, SOCADEF, calling on the Government and other forces to follow the example as the world battles the COVID19, the spokesperson has confirmed.
The UN SG said the call for ceasefire was humanitarian purposes and for , "Global response to COVID-19"
He also urged the warring factions to engage in renewed dialogue to end violence and human suffering in the northwest and southwest regions of Cameroon which has been in turmoil since 2016.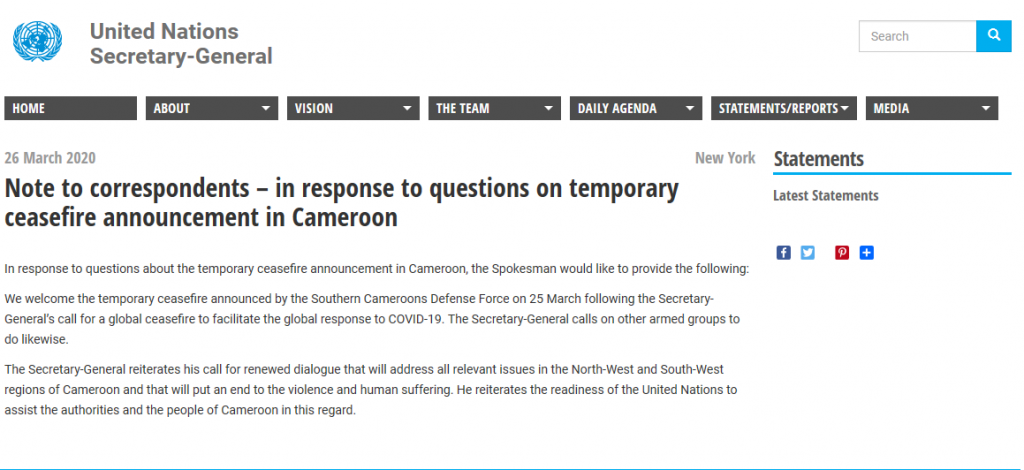 We welcome the temporary ceasefire announced by the Southern Cameroons Defense Force on 25 March following the Secretary-General's call for a global ceasefire to facilitate the global response to COVID-19. The Secretary-General calls on other armed groups to do likewise.
The Secretary-General reiterates his call for renewed dialogue that will address all relevant issues in the North-West and South-West regions of Cameroon and that will put an end to the violence and human suffering. He reiterates the readiness of the United Nations to assist the authorities and the people of Cameroon in this regard.
The leader of the SOCADEF, Dr. Ebenezer Akwanga explained that the 14 days ceasefire was a sign of good faith and should be reciprocated by the Cameroon government.
The ceasefire is expected start on March 29 and end on April 12, 2020.