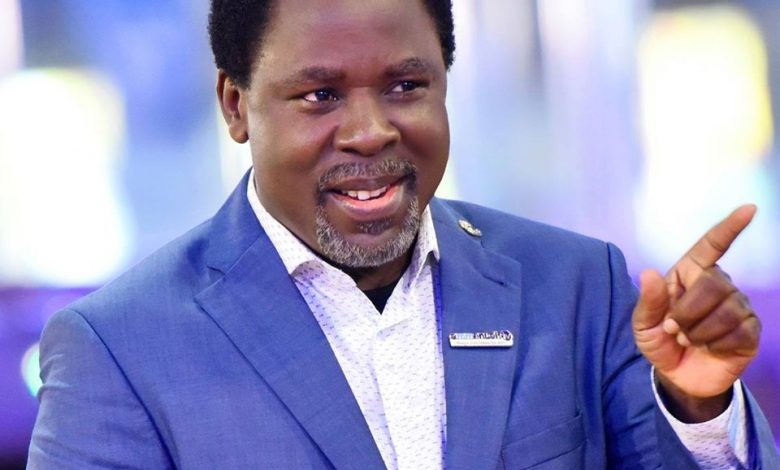 The coronavirus outbreak has kept many at home with the hope of it ending soon. So many people are hoping that scientists and medical researchers finding a cure or vaccine to curtail this virus.
Amid all these hopes, popular Nigerian Prophet, T.B. Joshua prophesied that the virus will end on Friday March 27, 2020.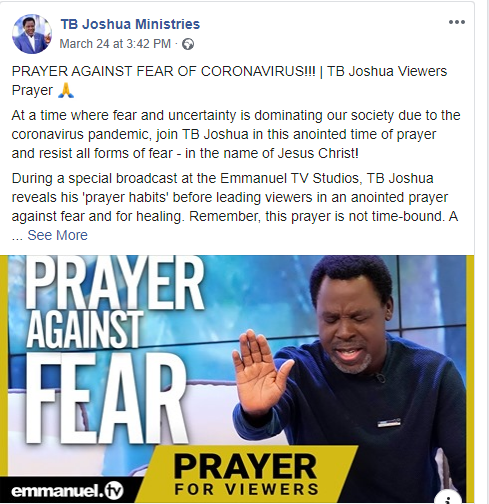 This will not be the first time he will give prophesies about world events. He once said that he was seeing a woman at the Whitehouse but Donald trump won the elections in the US.
Nigerians remind have reminded the Prophet of his prophesy the deadly Coronavirus, few hours to the D-day.
Last Sunday, he expressed satisfaction after rain fell in Wuhan China. The Prophet told his congregation at the Synagogue Church of All Nations , SCOAN, that his prophecy revealed that rain will start falling and the virus will be wiped away.