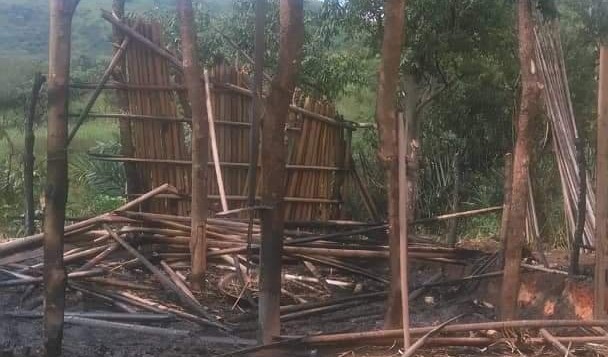 Ambazonia fighters have shot dead, two Soldiers in the village of Rom, located in Nwa Subdivision, Donga Mantung Division. Two aides of a businessman, Al Hadji Bachirou were also killed, CNA correspondent has reported on Wednesday March 27, 2019.
The ambush on them took place as the Soldiers guarding the compound of the businessman were returning from a small market in Gwarnga, where they burned stalls, seized ID cards and allegedly collected money from traders.
Ambazonia fighters are reported to have taken guard around a river waiting for the return of the soldiers from the Gwarngah market on Tuesday. They were ambushed on a bike; two died on the spot, while two armed aides of Al Hadji Bachiru were killed. Their weapons were also taken away.
The third Soldier guarding the residence of the business tycoon and who did not go out, is the only survivor. Backup arrived from Nkambe Central since Tuesday as Soldiers have launched a manhunt.
The existence of this market has been strongly contested by the Al Hadji who has claimed ownership of the piece of land. Soldiers sent to guard his house (due to his friendly relationship with North West administrators) have recently been accused of violating rights of locals with the help of the thugs of Bachiru who have been given guns to help the military combat Ambazonia fighters.
This is not the first violent confrontation in Rom. Late last year, the father of Al Hadji Bachiru was killed by Ambazonia fighters while his aides murdered the Chief of Sob village, two other men were killed in a clash.
Rom villagers have complained that aides of the businessman whose house is permanently guarded by Soldiers, have been causing untold sufferings to them. It is believed that their actions have been backed by government which authorized his aides to carry guns in order to combat Ambazonia fighters.
However, their brutal actions on the population have reached an unprecedented proportion.
Also Read: