Economy
Front page
Greenhouse Farming In Cameroon Reduces Climate Change Brunt On Farmers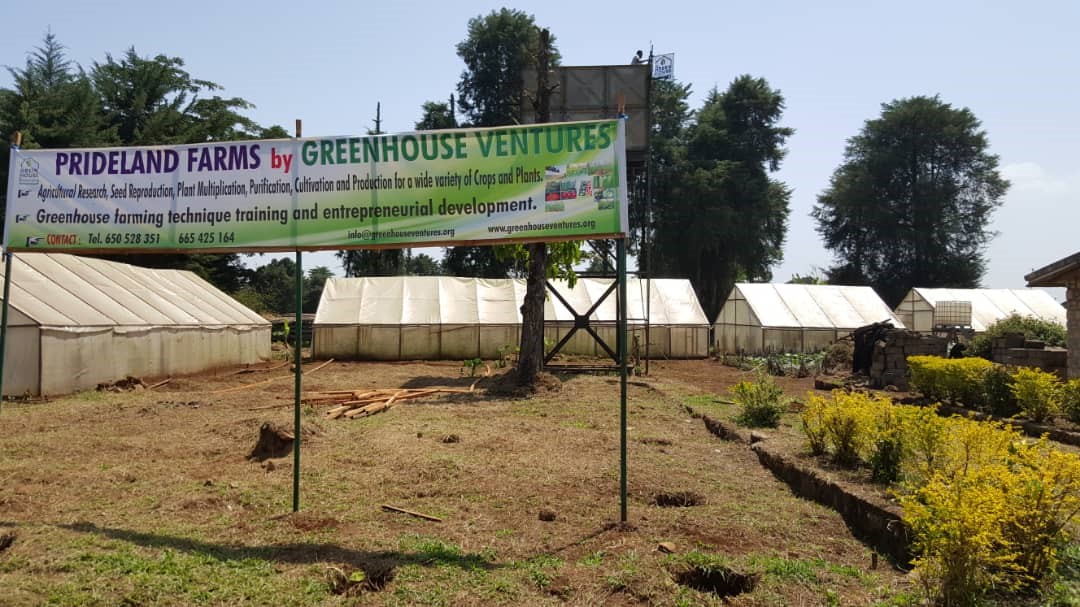 By DENG Eric In DoualaB
In Logbessou, a community located some 7km outside the town of Douala, Cameroon's economic capital, Roland Fomundam, technology entrepreneur and farmer is harvesting tomatoes from a green farm. He says it's the second harvest in six months. "We are able to harvest 3tons of tomatoes every three months on a 500m2 greenhouse and this is only possible with green house farming. This system of farming has tested and grown over 40 different varieties of crops".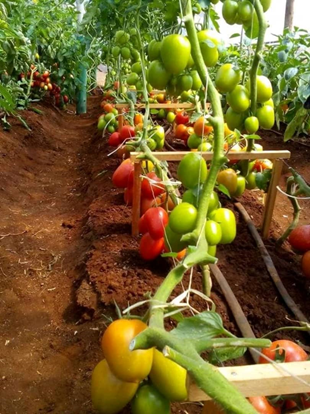 Cameroon is said to be facing temperature rise, droughts, floods and pests' attacks on crops which are all resulting from climate change. The country's agriculture sector which employs over 70% of the population and contributes 45% to the country's GDP according to statistics from government is seriously affected as farmers grapple with erratic rainfall.
Fomundam who introduced greenhouse farming in Cameroon four years back through a project dubbed greenhouse ventures says more farmers are today abreast with the new farming technology which besides increasing yields is helping them overcome climatic changes that affects their crops.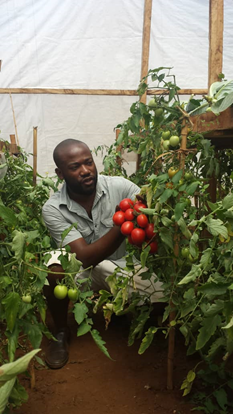 "This system of farming is environmentally friendly because it prevents the release of greenhouse gases into the atmosphere, helping to curb air pollution thereby reducing the cumulative effect of global warming that brings about a change in climate" Roland said.
He adds that, greenhouses shield the crops from the direct effect of external weather like rain, sunlight and insects and as such, crops tend to grow in a healthier and clean environment. "Within the greenhouses, we are able to grow crops organically with little or no use of chemicals which could pollute the soils and are detrimental to the health of the crops and humans who consume it."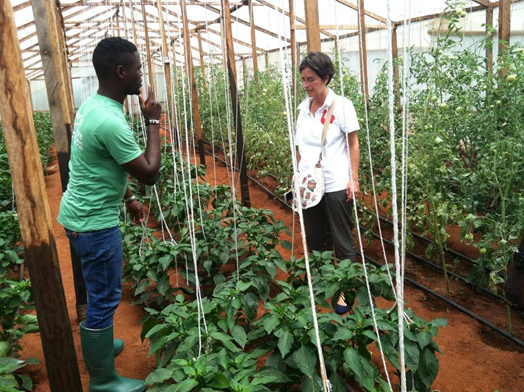 The technology entrepreneur adds that "within the greenhouses, we use a system of drip irrigation which reduces water use by 65%. This is very instrumental in areas where there's water shortage. Also, providing water just at the point of the plant makes it possible to minimize the growth of weed in farms and takes away the use of chemicals to kill weeds. The drip irrigation system also permits us to install a fertilization system through which plants are fed directly to the roots. These increases yield and minimize waste.
Ndiage Esther, a tomato farmer in Limbe South West region of Cameroon says unlike in the past where she used to put in much and ends up with not- too good harvest; greenhouse farming has boosted her yields and increased her income. "With greenhouse farming, I'm able to grow crops all year round irrespective of season. I'm no longer faced with the problem of water shortage for my crops or hail stones which used to destroy the crops as a result of climate change".
The greenhouse farming technology is gaining ground with 70 greenhouses constructed in four of the country's ten regions. "We know climate change is a real thorn in the flesh of farmers and our system of farming greatly contributes to solving this problem, reason why we intend to extend this type of farming to all regions of Cameroon. We have set up greenhouses in universities, boarding schools, prisons and even orphanages used for cultivation, research and exploitation for economic benefit." Fomundam says.
He says they are out to modernize the agriculture landscape in Cameroon and beyond, and to lead the transition into green farming with the main goal of building sustainable communities and empowering populations in order to boost food security.