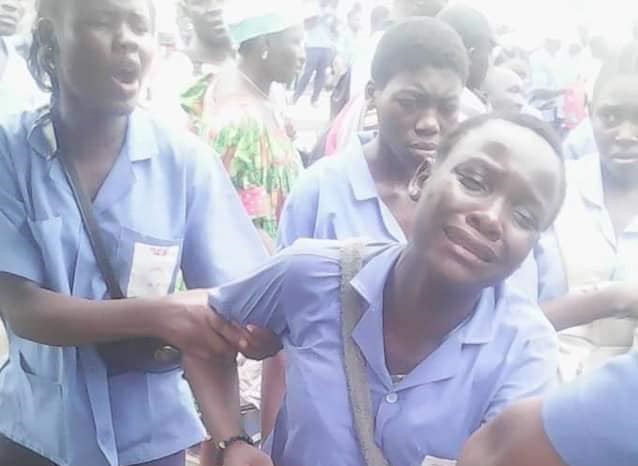 Consternation, grieve and bewilderment gripped students of Government Bilingual High School, GBHS Deido, in Douala Cameroon's economic capital, after a student in form 5 stabbed his schoolmate, Bello, to death Friday morning, CNA has gathered.
Local media reports that, the students, both 17 years, from forms 4 and 5, started a quarrel few minutes after collection of results of the Second term 2018/2019 academic year.
Campus thrown into pandemonium
Sources say the form 4 student had poor results and was being mocked by his peers. He immediately removed a knife and drove it into the heart of Bello.
The victim was rushed to nearby Deido district hospital but he gave up the ghost minutes later.
Police have detained the murder. This is the second scandalous incident in GHBS Deido in few months. Recently, some boys in Upper-sixth were caught in a homosexual act with a form 1 student. They were later arrested.