Uncategorized
Three Family Members Die After Consuming Corn Fufu & Vegetable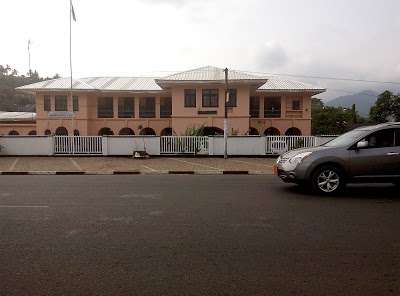 A mother, her daughter, and her granddaughter have all perished in Limbe, Fako division after eating Corn fufu and vegetable on Thursday, August 8, 2019, the Director of the Limbe Regional Hospital, Dr. Demis Nsame, has revealed.
The Director said the preliminary findings show that they died from food poisoning, but 9 others were kept under intensive care.
Shella Ebia, one of the deceased
Gladys Ebai, 66, Shella Ebai, 38, and Che Shalom, 3, all died after consuming Corn Fufu and Vegetable at their Nurses quarters area, on Thursday afternoon. They were brought to the hospital by 6: 30 PM.
Dr. Denis narrates that when they consumed the food, their legs became stiff and they later died before reaching the hospital. Other family members and neighbors who consumed the meal were taken to the hospital where their health is stabilising according to the hospital administration.
The entire Limbe population has been thrown into grief and bewilderment as consternation gripped the Mile One community.
A medical report is awaited.