Front page
Politics
The Lies Cameroon's External Relations Minister, Told 40th Human Rights Council Session Members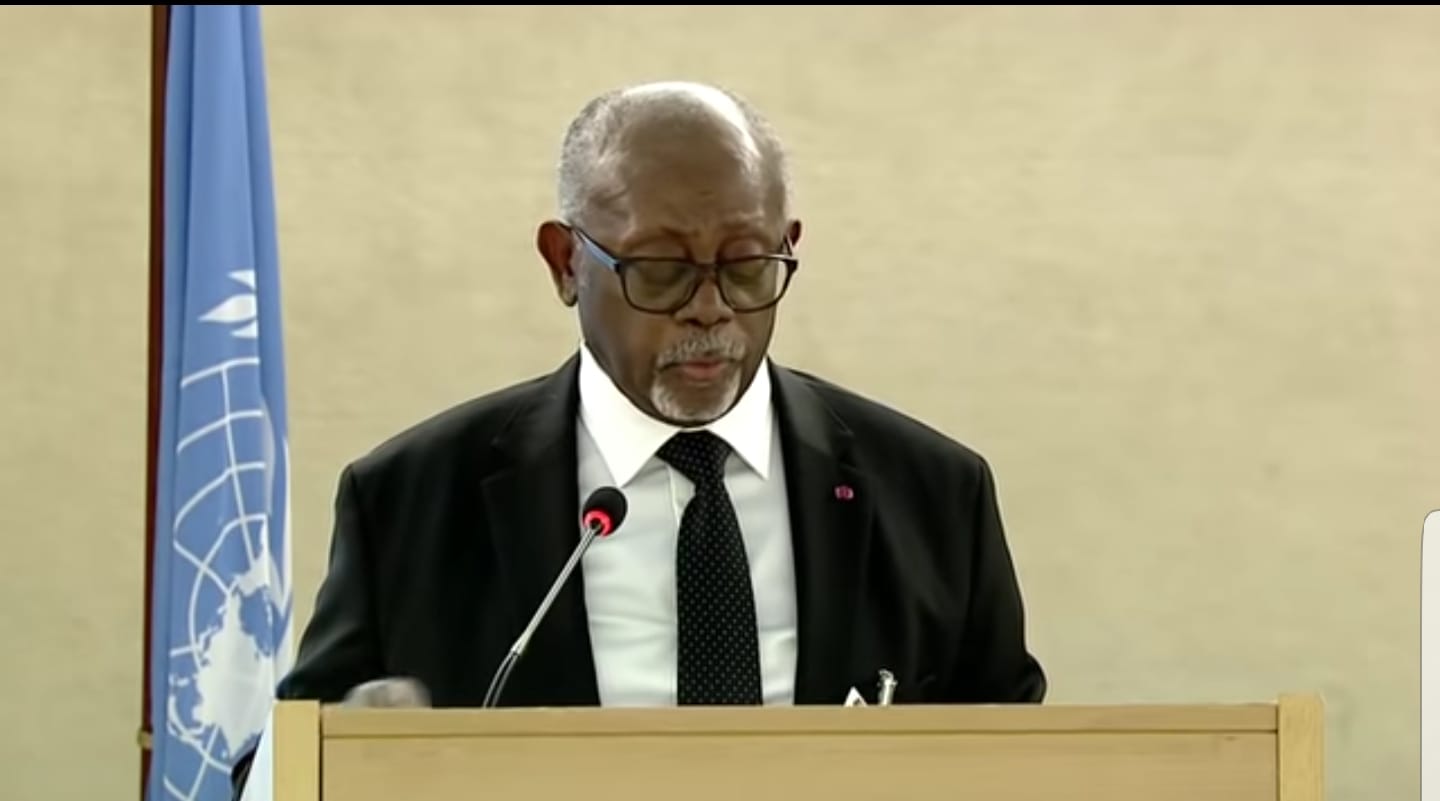 By Nfor Hanson Nchanji on special assignment
The Minister of external relations, Lejeune Mbella Mbella has told over 100 country representatives at the 40th Human Rights Council In Geneva, that Cameroon's defense and security forces have remained professional in executing their duties in the two restive regions. He added punch on the point "professional' twice during his speech, adding that discussion is ongoing to solve the conflict, especially with creation of Disarmament Commission among others.
According to Lejeune Mbella Mbella, the solution to the armed conflict in the North West and South West regions, is already at hand.
He cited the creation of the ministry of decentralization, the bilingualism commission, the disarmament commission, the freedom of 289 Anglophone detainees, as some of the solutions put on the table by the Head of State, Paul Biya.
Mr Mbella Mbella, told delegates that Cameroon is in constant process in complying with human rights regulations, adding that the National Commission of Human Rights and Freedoms, the Human Rights department in the Cameroon Bar and plans to involve civil servants, law students, in studying human rights, "The creation of a centre for this is underway." He said.
"Cameroon is investing in solving the crisis to preserve national unity and territorial integrity." Lejeune Mbella Mbella said in his speech.
The Minister, representing Cameroon, a member of the Human Rights Council, said that cases of rights violation which have been reported, are undergoing serious investigations and that if found guilty the defaulters will be punished.
The 40th HRC in Geneva
What He Did Not Tell 40th HRC
Following reports on the international scene which seems to have tarnished the image of Cameroon in the ongoing armed conflict rocking Southern Cameroons, the government has been in an offensive campaign.
The first was Communication Minister, Rene Sadi who said Cameroon's military have never burned houses of civilians in their operations.
It was obvious that instructions were dished out to Lejeune Mbella Mbella to remind members of the Human Rights Council that all reports they have been hearing even from credible international media were fake.
The Minister in a name cleansing outing said two times…" Professional soldiers…. defense and security forces who have remained professional." He also went on to say, some cases have been reported to hierarchy and that the perpetrators will be punished, IF and only IF, they are found guilty.
Here, the Minister casts doubt on the culpability of the soldiers because to him, they have been fighting, "Boko Haram and Terrorist Secessionist Anglophones." Even though, there are hard facts on soldiers' atrocities in the restive regions ranging from raping, torture, arbitrary arrest, looting, burning and killing. These atrocities have been documented by local and international rights NGOs
The Minister lied that the Cameroon government has been working with all stakeholders including the civil society to ensure that rights are respected. It is no news that most of these civil society rights workers have been arrested, tortured, some on exile while others are in hiding.
Political party leaders who are took part in simple march as part of freedom of expression and association, were simply arrested and locked up, (the case of Kamto).
Ambazonia leaders who were kidnapped and unlawfully sent to Cameroon from Nigeria among other issues.
Cameroon's admission into the Human Rights Council, stirred an uproar within political sphere as many castigated the UN for doing so. One would have thought that Cameroon would take it as a challenge to speak the truth like what the Danish representative said, condemning abuses and promising to do more in that domain. Lejeune Mbella Mbella was on mission commanditaire to dish out, TRUE LIES.